Youngevity's 2018 Revenue Was Down 2%
Tuesday, April 16, 2019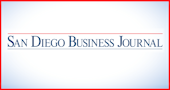 Chula Vista-based Youngevity International announced 2018 Q4 and fiscal year results April 16. The company said full-year revenue decreased year-over-year by 2 percent to $162.4 million, while operating losses improved by 55 percent from $5.9 million to $2.6 million.
Youngevity said 2018 Q4 revenues decreased by 12 percent year-over-year from $41 million to $36.1 million while gross profit also decreased by 12.2 percent from $23.8 million to $20.9 million.
According to an SEC filing by Youngevity, the company saw a net loss attributable to common stockholders of $23.5 million for 2018. In 2017, the company also reported a net loss attributable to common stockholders of $12.7 million.
The business said 85 percent of its revenue for 2018 originated from direct sales of health, beauty and apparel products, while commercial coffee sales accounted for approximately 15 percent of its revenue.
Youngevity (Nasdaq: YGYI) said it has set revenue guidance for the 2019 fiscal year between $220 million and $240 million — accounting for a growth rate of 35 percent to 48 percent from 2018.
"This revenue guidance includes estimated annual revenue contribution from our new reporting commercial hemp segment between $45 million and $50 million for 2019," Youngevity chairman and CEO Steve Wallach said in a news release.
The company said year-end gross profit decreased by 0.6 percent year-over-year to $95 million. Youngevity was established in 1997. The company was listed on the Nasdaq in June 2017.
Youngevity acquired CBD extraction equipment manufacturer Khrysos Industries Inc. in February.