SD 500: Lada Rasochova
Tuesday, April 16, 2019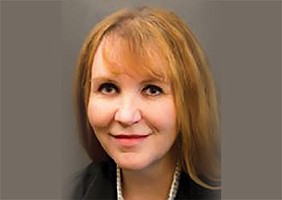 Lada Rasochova
Executive Director, CIID Rady, U.C. San Diego
SDBJ 500 recap: Lada Rasochova has been involved with the commercialization of pharmaceutical and biotechnology products for the past 20 years. As executive director of CIID, part of the Rady School of Management, she provided support to 1,225 students in their entrepreneurial endeavors. She also co-directs the StartR and mystartupXX accelerators. She founded The Rady Venture Fund, and is founder and CEO of Dermala Inc., a spin-out from UC San Diego that combines human microbiome science with dermatology and tech to develop consumer products for acne, eczema and aging skin. She is a microbiologist/virologist by training and an inventor with 20 patents.

ALMA MATER
Iowa State University, University of Wisconsin,
UC San Diego
FUN FACT
She had her DNA sequenced as a part of a research project and learned she has a "short sleep" gene; which means can sleep very little but still think clearly.