SD 500: Matthew Rattner
Monday, April 15, 2019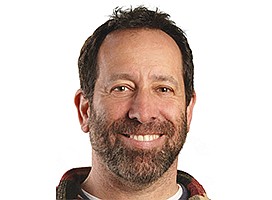 Matthew Rattner
President, Karl Strauss Brewing Co.
SD 500 recap: Matthew Rattner, longtime president and co-founder of Karl Strauss Brewing Co., also serves as Chairman of the Board of Endeavor Bank. Karl Strauss Brewing Co. grew by 20 percent in 2018 and has almost 1000 team members. Endeavor Bank raised over $26.6 million and opened as the first new bank in San Diego County in the past 10 years. At Karl Strauss, Rattner recently helped establish the brewing company's distribution arm, which has begun delivery of some local and independently owned craft beer brands.
ALMA MATER
Stanford University
HONORS
Karl Strauss won another four brewing medals, bringing its total to 109 brewing medals in the last five-plus years.