Bank of Southern California Names COO
Monday, April 15, 2019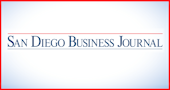 San Diego-based Bank of Southern California named executive VP and chief banking officer Tony DiVita chief operating officer on April 15. DiVita's appointment to COO follows the appointment of Gaylin Anderson to chief banking officer on April 8.
Bank of Southern California said DiVita will oversee company and overall day-to-day performance at the bank and its branches.
"Tony's experience, skills and knowledge of our business is invaluable as we continue to execute our strategic initiatives and plan of growing Bank of Southern California into the bank of choice for businesses and employer of choice for employees in Southern California," Nathan Rogge, President and Chief Executive Officer of the bank said in a news release.
Bank of Southern California acquired Americas United Bank in August 2018.