AROUND THE VALLEYS
Monday, April 15, 2019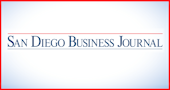 San Fernando Valley
Agoura Hills
Vertical Cos., a medical and adult-use cannabis brand and distribution business based in Agoura Hills, closed its Series A financing round with $58 million. The company increased its Series A funding from $20 million to $35 million last year due to investor demand, according to a statement from Vertical. With the Series A round, the total amount raised by the company, including seed funding, is $65 million. The new money will be invested to expand Vertical's infrastructure and market its products. Investors include Merida Capital Players, a leading cannabis industry private equity fund, as well as other players in the alcohol distribution and brand sectors.
Canoga Park
Really Great Employee Benefits has acquired the assets, employees and clients of JorgensenHR. Terms of the deal between RGEB, in Canoga Park, and JorgensenHR, in Valencia, were not disclosed. Barry Cohn, president of RGEB and the new chief executive of Jorgensen, said the acquisition was an opportunity for the employee benefits firm to expand its human resources service offerings. Jorgensen was founded in 1984 and offers human resources compliance and assessments, sexual harassment training, compensation studies and affirmative action plans among its consulting services to more than 125 companies. Jorgensen President Linda Harris will remain in that position and continue to oversee the HR consultants.
North Hollywood
Los Angeles real estate developer Verono Homes has begun building its first project in North Hollywood, called Outline at NoHo. The project, at 11312-11326 Victory Blvd., will feature rows of three-story buildings with a shared driveway. Each three-bedroom house, priced in the $600,000 range and higher, will span between 1,624 and 1,846 square feet and will include rooftop decks and two-car garages. According to a Verono statement, the development will deliver 27 three-bedroom homes to the market. Local artist Lilo is transforming the 200-foot wall on Victory Boulevard with a depiction of families and neighborhood denizens as part of the development.
A 22-unit multifamily property has sold for the first time in nearly 30 years for nearly $5.2 million, or $235,227 per unit, according to Calabasas real estate brokerage Marcus & Millichap Inc. The firm's Senior Managing Director of Investments Rick Raymundo, along with Rick Hollman of Two Malibu Corp., represented the seller, Distinguished Properties II, and buyer Klump Park. JP Morgan Chase Bank provided financing on the property, located at 5035 Klump Ave. in North Hollywood's Arts District.
Sherman Oaks
Alex Guerrero has been named the new president of small business lender Valley Economic Development Center. Guerrero joined the Sherman Oaks nonprofit almost five years ago, first as chief operating officer and then as chief development officer. His appointment was effective immediately after approval by the VEDC's board of directors. Guerrero is the fourth person to occupy the president's post in less than three years. He replaces Ray Valdama, who left last August after about a year in the position. Additionally, the VEDC board approved term limits for its members, which resulted in the departure of three from the board – immediate past chairman Nishen Radia, Manuel Rosales and Byron Reed. The board welcomed two new members, Rev. Shane Scott and Rochelle Nakakjima.
Woodland Hills
The UrgentMed Network has announced the opening of its Calabasas Urgent Care location, which is in Woodland Hills. The new facility marks the 16th location in Southern California. The walk-in medical clinic offers diagnostic testing and specialized care, as well as surgical and non-surgical procedures including immunizations, vaccinations, injections, breathing treatments, laceration repair, skin biopsy, EKGs and wound care. An on-site lab, in-house medications and X-ray equipment are also available at the new center. Calabasas Urgent Care is located at 23341 Mulholland Drive in the El Camino Shopping Center.
Tri-Cities
Burbank
American Airlines has renewed daily service between Hollywood Burbank Airport and Dallas Fort Worth International Airport starting this week. The airline, based in Fort Worth, had previously served the Dallas area from the San Fernando Valley's only commercial airport until February 2012. The new service continues American's investment in the airport as a convenient option for passengers traveling to and from the greater Los Angeles market. Hollywood Burbank Airport Executive Director Frank Miller said that Dallas has grown to be American's largest hub with more than 800 daily flights to 200 destinations in 30 countries.
Walt Disney Co. will help fund a program to close the gender gap in science, technology, engineering and math, or STEM. The Burbank entertainment and media giant will pay for 15,000 girls in California to receive a starter pack from littleBits, a New York education tech startup. The $300 pack includes a littleBits base inventor or electronic music inventor kit and a one-year subscription to its online learning community, JAM.com. Additionally, University of California – Davis and the state chapter of Million Women Mentors will pair the girls with mentors to allow them to experience a deeper level of engagement. The Snap the Gap program specifically targets 10-year-old girls because studies have shown that their interest and participation in STEM courses declines over time starting in the fourth grade. "Over the past decade, billions of dollars have been spent but the rate of women in STEM careers still hasn't changed," littleBits Founder Ayah Bdeir said in a statement. "Not only do we need to start earlier, but we have to give girls more support throughout their journey."
Ventura County
Camarillo
Construction has begun on what the owner is calling the "Taj Mahal" of car washes on Daily Drive in Camarillo. According to the Camarillo Acorn, Sam Siam, who owns two car washes in Oxnard, estimated his Waterdrops Carwash at 301 Daily Drive will cost about $5 million to build. The estimated 39,760-square-foot facility is at the former site of a Coco's restaurant. The construction project has a completion date in early July. Designs for the project has gone through several design modifications by city officials, including landscape and parking improvements to the nearly 1-acre property. A city study concluded the new car wash will recycle about 90 percent of its water and will utilize less water than the previous business – 2,365 gallons per day versus Coco's usage of 2,575 gallons per day.
Saalex Corp. announced that it is hiring more than 50 new employees in engineering and analyst positions. The Camarillo company provides engineering, information technology and test range operation management. It will place the new employees primarily in Ridgecrest to support two contracts for the U.S. Navy under its Saalex Solutions division. Travis Mack, chief executive and founder of Saalex, said the company has experienced tremendous growth the past two years and he expects that to continue into the foreseeable future. "We will continue to add staff to support our work with the Navy and other military branches as their needs expand," Mack said in a statement.
Semtech Corp. and PS Business Parks have been added to the S&P MidCap 400 index. The Camarillo semiconductor manufacturer and Glendale real estate company joined the index on April 4. The S&P MidCap 400 has become the most widely followed mid-cap index since its launched in 1991, according to S&P Global, the company behind the index. Inclusion on the S&P 400 requires a market capitalization between $1.4 billion and $5.9 billion. Semtech's market cap was at $3.5 billion while PS Business Park's was at $5.2 billion.
– Compiled by Andrew Foerch