SDSU Welcomes First Female Latina President
Sunday, April 14, 2019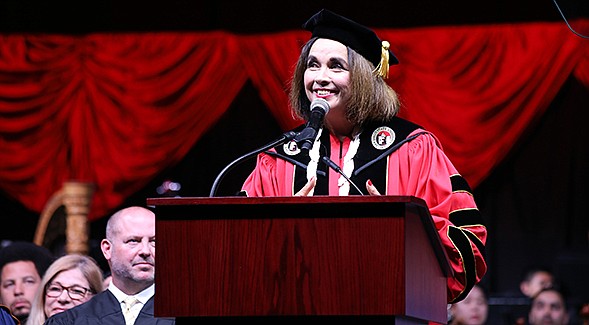 Adela de la Torre said San Diego State University will push innovation like never before during her inauguration as the university president. The former University of California, Davis administrator, who became the ninth president of the university on April 11, is the first woman and Latina in the role.
De la Torre said the university's existing plans for its Mission Valley expansion will be crucial to the growth and future innovations from San Diego State University.
American Association of State Colleges president Mildred Gar was the keynote speaker at de la Torre's inauguration.
Maryland-based Clark Construction Group was awarded a $250 million contract to design and build the university's new 35,000-seat stadium in Mission Valley on Feb. 28.