San Diego International Airport Brings in Second Cohort of Startups
Sunday, April 14, 2019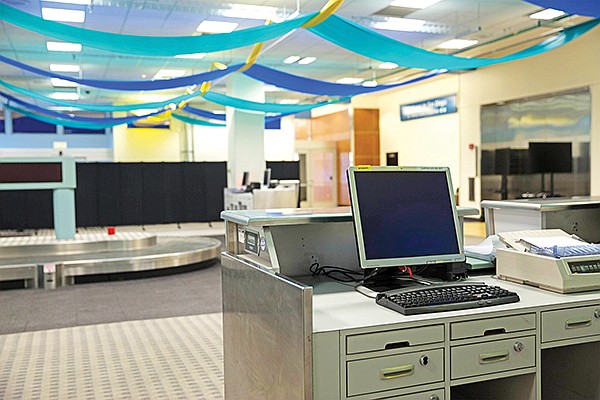 Five new startups will join the San Diego International Airport's accelerator program this summer. The Airport Innovation Lab picked companies for its second cohort since in launched the program it 2018.
The 16-week program will give startups opportunities to test and develop their products at SAN. They will have access to a 3,500-square-foot "mini-terminal" with ticket counters and a baggage claim carousel housed within the airport's decommissioned commuter terminal. Airport leadership also provide startups with guidance and connections, which can be critical in gaining business in a highly-regulated airport environment.
"Our Innovation Lab was founded to develop new services and amenities that truly enhance the airport experience for everyone flying through San Diego," SAN President and CEO Kimberly Becker said in a news release. "We really feel good about the wide range of ideas this group of innovators is bringing to the lab, and I look forward to the good feelings their innovations will create for our customers."
While last year's cohort of startups was focused on parking and transportation, this year's cohort was a "wild card" round, open to applicants across all sectors.
"This allows people to show us ideas we might not have thought of otherwise," Rick Belliotti, SAN's director of customer experience and innovation, said in a news release. "Future opportunities will generally have more definition, but we also may want to offer wild card opportunities again, depending on how well this plays out."
This year's cohort includes:
AirporTour, a San Diego-based company that is building interactive airport guides with audio tours
Ciari Guitars Inc., a San Diego-based startup that makes foldable travel guitars. The company plans to test a guitar kiosk where travelers can play guitar or listen to music.
HOHM Inc., a San Diego startup making sleeping pods where travelers can rest from 30-minutes to four hours.
InnoTech Systems LLC, a company building autonomous robot guides to offer travel assistance and help visitors navigate the airport.
Nuuve Corp., a San Diego company that allows excess energy stored in the batteries of electric vehicles to be sold back to the grid when energy is in peak demand.
At the end of the accelerator, some of the companies may have the opportunity to further test their concepts at the airport, or may even win a contract with SAN. The accelerator's first graduate, food delivery startup AtYourGate, has since expanded to five airports.