The Sales Signs: Residential Brokers Find Reason for Optimism, at Least, in Near-Term Prospects
Sunday, April 14, 2019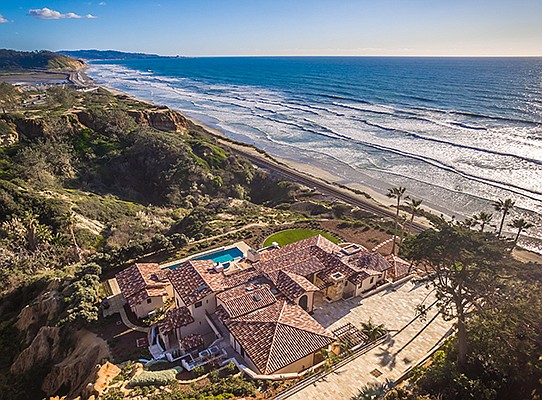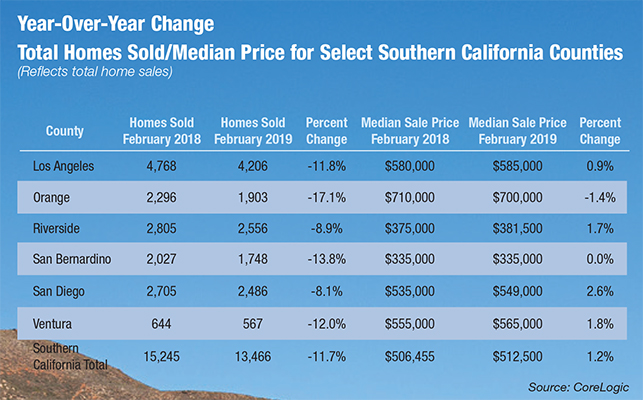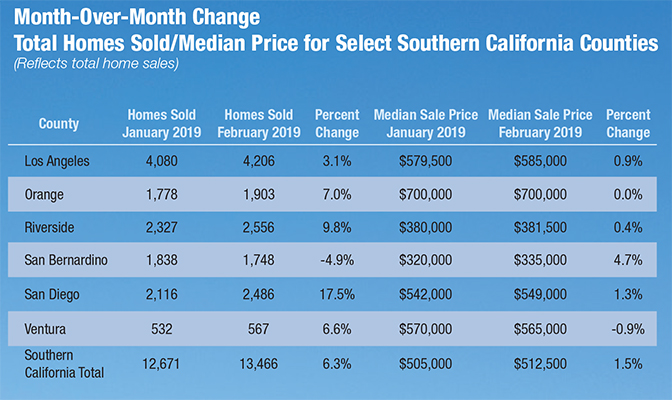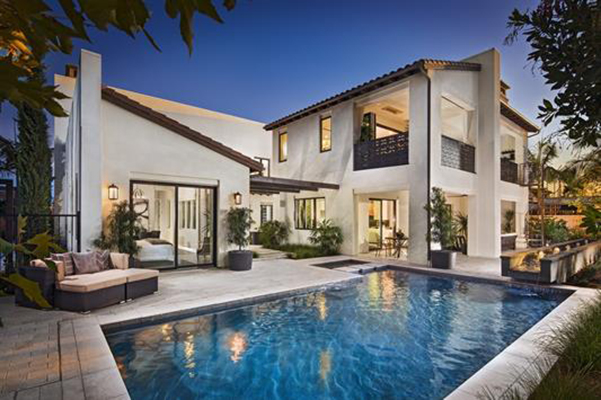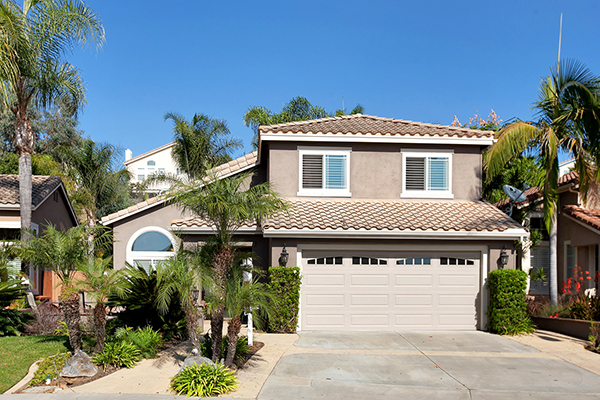 Home sales are picking up in San Diego County following an especially weak market toward the end of 2018 and early 2019, according to several real estate brokers.
"It's a changing landscape. There was concern for softening if you go back to December," said Jason Barry of Barry Estates in Rancho Santa Fe.
"We're encouraged moving toward summer," he said. "The number of sales has dropped a little bit but we have seen a slight increase in prices."
Lower mortgage rates, a healthy inventory of homes on the market, a calmer stock market and a strong overall economy are cause for optimism among many brokers on the ground.
"We're seeing more people out looking," said Cheryl Chase-Berkson of Chase Pacific Property Management in Scripps Ranch.
Daniel Beer of Beer Home Team of eXp Realty of California in Rancho Bernardo said "March was really solid in terms of writing new business."
"There's more optimism than there was even two months ago," he said.
Rising Prices
Beer predicted that prices will rise through 2019 — reaching the peaks of 2018 — but fall off starting in 2020 because of a variety of factors, including student debt, people leaving California because of its high cost of living, and rising child care and health care costs.
Gregg Phillipson of Keller Williams Realty in La Mesa said his business has improved significantly since the beginning of the year.
"The buyers are there. They're definitely looking," Phillipson said. "I have a ton of listings out in the marketplace and I got almost no calls in February. I got more calls in March than I received in all of January and February put together by far."
Phillipson said he expects sales and prices to be steady through the rest of 2019, with a moderate increase in prices.
Dan Conway of Pacific Sotheby's International Realty in Carmel Valley said moderate-priced homes are selling quickly, adding that sales have been particularly strong in Carmel Valley, Pacific Highlands Ranch.
"Those homes are newer and we have been selling them. They've been selling them quickly," he said, adding that Santee also has been a strong market.
"Certain parts of town are always going to be good," Conway said. "Homes will sell if they're pristine" and ready for buyers to move-in quickly.
Unlike some other brokers, Conway said 2018 "was fantastic," predicting that "this year will be the same just by the number of people contacting us, getting ready to sell."
Mortgage Rates
Rick Snyder, a real estate lecturer at San Diego State University, said lower mortgage interest rates are "a hopeful sign for both sellers as well as agents."
"When the interest rates were being publicized as going up, it affected people's buying decisions. It gave them pause. But now with the expectation of lowering interest rates, the general expectation is that you're going to see new entrants in the marketplace," he said. "With the lowering interest rates, you'll see a renewing interest in purchasing homes."
Despite the anecdotal reports from agents of an improving market, the uptick in the number of sales and home prices has yet to show up in housing statistics gathered by firms that track real estate trends.
CoreLogic reported that 2,486 single-family homes and condominiums sold in February 2019 compared with 2,705 in February 2018 — an 8.1 percent drop.
"For San Diego, it was the 10th consecutive month in which total home sales were down on a year over year basis," said CoreLogic economist Andrew LePage. "It was especially slow late in the year — November, December."
Median sales prices were still higher — $549,000 in February 2019 compared with $535,000 in February 2018 — a 2.6 percent increase.
The Strong Season
LePage said the improving market many agents saw in March and April is fairly typical.
"In a normal year, almost always, for seasonable reasons, sales pick up in March. You'd really know something was wrong if sales didn't pick up," LePage said. "The real question is, even when adjusting for the seasonal uptick, is the market strengthening in a significant way. There have been some trends that bode well for the spring in terms of sales volume, most notable, the decline in mortgage rates." As of early April, 30-year fixed-rate mortgage rates averaged 4.08 percent, nearly the same as they were a year ago but down from the 4.94 percent of mid-November, according to FreddieMac.
"The decline in mortgage rates is significant," LePage said, because it makes monthly mortgage payments more attainable and could draw more buyers into the market.
"We're set up to have at least a stronger season than we had late last year and early this year," LePage said.
Jeff Tucker, an economist with Zillow Group, said the good news for buyers is that the number of homes on the market has increased.
"More inventory meant buyers had a lot more choice. Buyers had more negotiating power. They didn't have to rush into purchases," he said. "We saw inventory sort of bottom out around October 2017 with right under 7,000 active listings."
By comparison in January, there were about 10,000 active listings in San Diego County, Tucker said.
Prices also have moderated, although they're not going down.
Going into the peak spring buying period, prices of all types of for-sale housing — single-family and attached homes — were rising at an annual rate of about 2.1 percent, according to Zillow.
"That's quite a bit slower than it had been over the last several years," Tucker said. "For a while, it had been six, seven, eight percent."
Reporting more optimistic figures, the Greater San Diego Association of Realtors said sales of previously owned single-family homes were on the rise in February, up 4 percent over January.
Condominium sales were even more robust in February, up 14 percent over January sales, according to the association.
Still, the association reported that single-family home sales were 13 percent lower in February 2018 compared with February 2017, and condominium sales were 18 percent lower for the same period.
Stabilizing Market
Association President Kevin Burke said the market has definitely cooled, but is stabilizing.
"The rest of this year, I think we're going to do well. I think this market is going to be a strong market," he said, adding that homes are selling fairly fast.
On average, single-family homes are taking 41 days to sell and condominiums are taking 37 days, Burke said.
"That's hopping," he said.
Downtown San Diego has not seen the same rebound in sales as other submarkets in San Diego County, according to Gregg Neuman of Berkshire Hathaway HomeServices California Properties in downtown.
To the contrary, the downtown residential market continues to slow because of changes in tax codes, said Neuman, whose specializes in downtown property sales.
"I'm seeing our market soften and I'm anticipating we're probably going to have a reduction in prices, probably five to 10 percent over the next year," he said.
Tax Code Changes
Tax code changes limit to $10,000 the amount people can deduct from their federal income taxes for property taxes and other state taxes they pay, Neuman said.
With about a third of downtown sales going to out-of-towners as second homes, he said the new tax code is a disincentive to them to buy.
The changes took effect in January 2018 but they're only now having an effect as people pay their federal taxes for the 2018 tax year, Neuman said.
Crash Is Unlikely
Looking ahead, brokers and economists said the market is likely to grow at a slow but steady pace with a crash highly unlikely.
"The largest driver of the last housing bust was easy underwriting and lots of leverage with many home owners using first and second mortgages," said Norm Miller, Hahn chair of real estate finance at the University of San Diego School of Business who also is affiliated with the Burnham-Moores Center for Real Estate.
"Loan-to-value (LTV) ratios in San Diego have been increasing slightly to 77 percent overall, he said, adding they "are nowhere near the 84 percent average LTVs we saw before the crash with many at 100 percent LTV ratios."
Homes also have been selling at a good pace, Miller said ranging from less than a three-month inventory for those under $1.4 million to five to seven months for those priced $1.6 million to $2.5 million.
Homes for more than $2.5 million are taking slightly longer to sell, as are condominiums, Miller said.
Real estate reporter Ray Huard may be reached at rhuard@sdbj.com or 858-277-8904.