EDUCATION: NEW PROGRAM RECOGNIZES CHANGING DYNAMICS
National University Gets Skilled Workers Quickly Into Positions
Sunday, April 14, 2019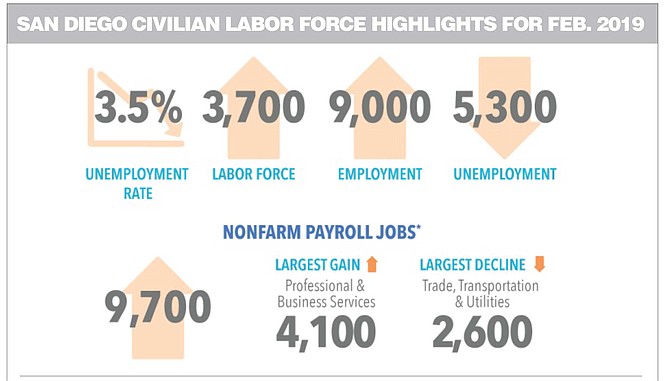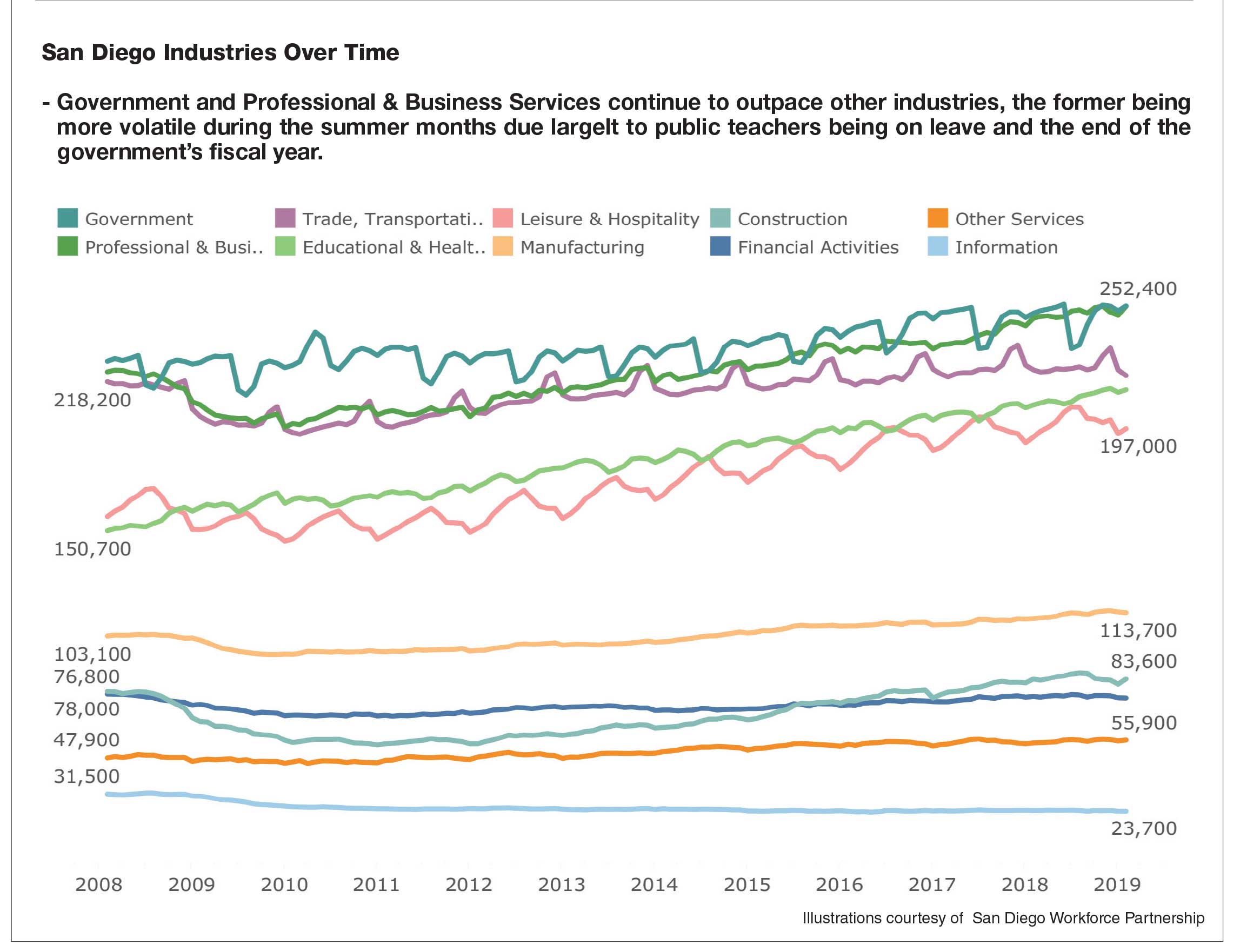 Despite the gains in employment and an overall decrease in the region's unemployment rate to 3. 5 percent, experts have found that there is a gap between many workers' skill sets and the training and education required for labor in many of San Diego's key industries.
In attempts to overcome that obstacle, nonprofit National University System announced the launch of its national Workforce Education Solutions program in early April. The program aims to streamline degree and employer workforce requirements with the overall goal of bridging the gap in labor demand and worker competencies.
Chris Graham, president of National University's Workforce Education Solutions, said the new program builds on its existing national partnerships with Boeing, the California Commission on Peace Officer Standards and Training, and the Washington Bankers Association, to name a few. By designing coursework and training specific to the needs of each industry, Workforce Education Solutions will reduce training and certification times across five industries to start.
Hybrid Programs
National University affiliates, Sanford College of Education and Northcentral University, will offer hybrid programs designed to shorten worker education and competency times so skilled laborers can enter the job market in less time that it takes to earn a four-year or even a two-year degree.
The nonprofit said Workforce Education Solutions is designed to "align degree programs with employer-defined professional competencies so that students can pursue a more direct and affordable pathway to degree completion. Through this approach, students acquire skills that allow them to advance their careers and fill future job demands while ensuring employers can benefit from a highly skilled workforce."
Graham said Workforce Education Solutions will move toward addressing the demand for skilled labor specific to San Diego when the program is expanded to include cybersecurity and expanded corporate offerings in the near future, as well as employment training for former military.
He said growing the hybrid course offering is necessary for the organization as demand for high-skilled workers in San Diego exists in various sectors of the local economy.
National University's approach to meeting demand for skilled laborers nationally by engaging the private sector on its competency needs directly and designing training courses holistically is seen as advancing what private industry and nonprofit organizations have worked to develop in San Diego for the last decade.
Sean Karafin of the San Diego Regional Chamber of Commerce said National University is taking a San Diego model national.
Prev Next