Turtle Beach Charts Share Buyback
Wednesday, April 10, 2019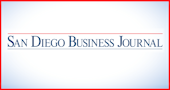 Audio accessories brand Turtle Beach (Nasdaq: HEAR) approved a $15 million share buyback on Wednesday. The company's board of directors said the approval will enable the company to begin repurchasing its common stock at its discretion in the next two years.
"We expect to generate free cash flow of over $23 million in 2019, or over $1.40 per share," Turtle Beach CEO Juergen Stark said. "While our top priority is funding our core business and future growth drivers, such as our recent acquisition of Roccat, we believe our stock represents one of the most attractive investment opportunities in the gaming space, and we will take advantage of the opportunity to invest in our company as appropriate."
Turtle Beach said it intends to fund the share buyback using its operating capital and short-term borrowing.
Roccat was acquired by Turtle Beach in mid-March for $14.8 million plus an additional $1 million in cash and stock.
Turtle Beach has a market capitalization of $178.02 million, according to Nasdaq. The company's stock rose from $12.01 per share at the close of the market on Tuesday to $12.47 when the market closed on Wednesday.