TECH: SECTOR GREW OUT OF QUALCOMM INC.; USE CASES ARE MANY
Telematics Town: Niche Business Helps Clients Cut Risk, Economize
Wednesday, April 10, 2019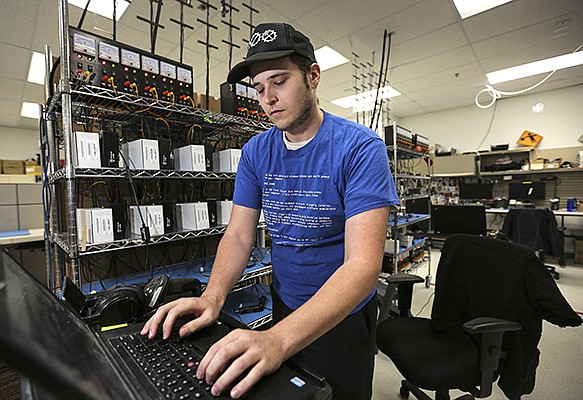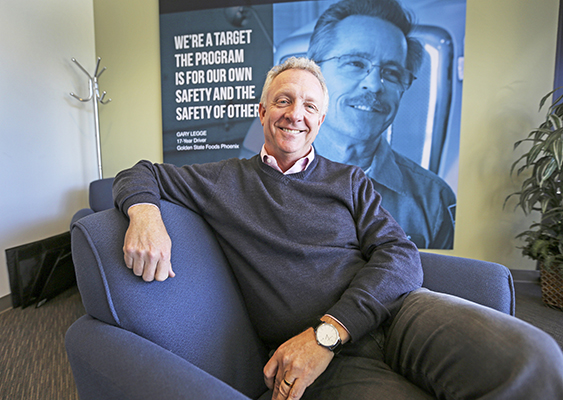 San Diego is a hotbed of telematics companies.
For that, you might thank Qualcomm Inc. Now a semiconductor and wireless technology giant, Qualcomm's first successful product was OmniTracs, a telematics device and service for long-haul truck drivers.
In its early days, telematics could pinpoint big rigs on the national highway map with the help of GPS technology. Using a special terminal, drivers on the road could exchange text messages with the office by bouncing them off a satellite.
Today's telematics technology still helps fleet owners find their tractors, trailers and shipping containers. It also helps fleet owners exonerate drivers in the event of false or overstated insurance claims, monitor driver behavior, economize on fuel and more. Video is an important aspect of the technology.
Growth Potential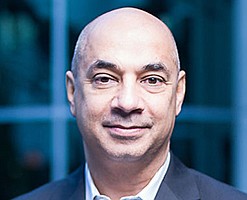 It's an area with growth potential, said Sandeep Pandya, president of San Diego-based Netradyne. Penetration of telematics technology is still less than 10 percent and there is room for new companies to enter the market, he said.
In alphabetical order, San Diego's telematics companies include:
Lytx: Lytx offers the DriveCam service for companies that run fleets, such as big-rig trucks. Its video-based service keeps tabs on vehicles, reducing risk and increasing productivity. The system alerts companies to dangerous driving events and lets carriers coach their drivers. Clients include AmeriGas Propane, Foster Farms, U.S. Concrete, the U.S. Marine Corps (for non-fighting vehicles) and the U.S. State Department. GTCR, a Chicago-based private equity company, bought a majority stake in Lytx for $550 million in 2016. Lytx does not report revenue and it has more than 400 employees. Brandon Nixon is chairman and CEO.
Netradyne: Netradyne employs 130 employees with 30 in San Diego and a large contingent in India. Video cameras in the Netradyne system continuously record drivers and their environment. The company offers more than the video clips of its competitors, said President Sandeep Pandya. An artificial intelligence component of Netradyne's technology evaluates driver behavior, and is able to catch behavior not apparent to G-force detectors (think of a driver rolling through a stop sign). Netradyne offers its services to companies who insure large fleets; names of the clients are not available because of nondisclosure agreements, Pandya said.
'Game Film'
SmartDrive: SmartDrive offers hardware, software and managed services. Its system collects video of a fleet or mass transit driver and his environment. Driver video, which one company representative compared to "game film" from the football gridiron, can be used to coach the driver to improve. With predictive analytics, SmartDrive generates a score about a driver that can be a predictor of risk in the future. Clients include Knight Transportation, L.A. Metro, Loomis Armored and Penske Logistics. The company, based in the University Towne Center area, employs more than 725 people worldwide. It is privately held and does not disclose revenue. Its 2015 revenue was $22.7 million and it has grown since then. Steve Mitgang is CEO.
Similar or related services are offered by two other local companies, Accuscore and Inseego (Nasdaq: INSG).
As for OmniTracs? Qualcomm sold the business to Vista Equity Partners for $800 million cash in 2013. The next year, its new owners announced it was moving its headquarters to Dallas with the help of incentives from Texas. Around that same time, Vista Equity Partners moved the headquarters of two other San Diego acquisitions to Texas: Active Network and Websense. Websense is now called Forcepoint.