UC San Diego, Berkeley Awarded $6.9M Chan-Zuckerberg Grant
Tuesday, April 9, 2019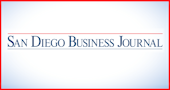 Philanthropist and pediatrician Priscilla Chan presented a $6.9 million grant from the Chan Zuckerberg Foundation April 9 to UC San Diego and UC Berkeley to promote inclusiveness in the sciences.
Chan, wife of Facebook founder Mark Zuckerberg, said resources from the grant would advance the implementation of an inclusiveness program – developed by the University of Maryland, Baltimore – at UC San Diego and UC Berkeley.
"California's openness to new ways of thinking is what made this state an innovation engine for the world, and the University of California has played a crucial role in that as one of the largest and most diverse research universities in the country," Chan, founder and CEO of the Chan Zuckerberg Initiative, said. "With these new grants, we hope to help bring even more diversity of perspective and experience to our state – and to Silicon Valley."
UC San Diego Chancellor Pradeep Khosla said the grant from the initiative would aid the university in expanding its existing PATHS, Enhanced Access and Mentorship Program, to its STEM effort.
UC Berkeley and UC San Diego will provide specific metrics of graduation and professional outcomes to the initiative.