PriceSmart Posts Q2 2019 Operating Results
Tuesday, April 9, 2019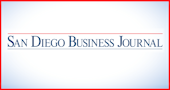 Big-box retailer PriceSmart announced total revenues for Q2 2019 increased by 1.8 percent year-over-year to $854.4 million. The San Diego-based multinational retailer reported April 9 a year-over-year net merchandise increase of 0.5 percent to $820.3 million.
PriceSmart came to the halfway point of its fiscal year on February 2019. The retailer, which owns and operates 41 warehouses throughout Latin America, the Caribbean and the U.S. Virgin Islands, reported a net income of $23.8 million – $0.79 per diluted share – for the quarter.
Fluctuations in currency exchange impacted net merchandise sales negatively by $29.9 million, PriceSmart said in a news release.
The retailer said its Q2 2019 fiscal earnings were also negatively affected by $0.14 per share due to costs related to its investments to expand its internal infrastructure capabilities and auxiliary services.
PriceSmart named Sherry Bahrambeygui, who served as interim CEO for two and half months, permanent CEO of the company in late January.