BUILDING: CLARK'S EXPERIENCE ON FIELDS HELPS IT GET SDSU STADIUM DEAL
Clark's Experience on Fields Helps It Get SDSU Stadium Deal
Tuesday, April 9, 2019
When Clark Construction Co. got the $250 million contract to build a new home for Aztec football in Mission Valley, the deal was especially sweet for the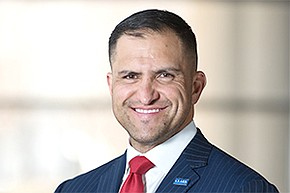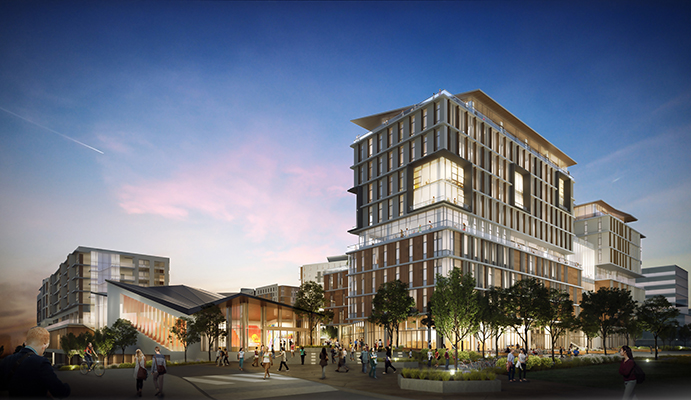 CLARK CONSTRUCTION
San Diego lead: Carlos Gonzalez, regional executive officer and senior vice president
Headquarters: Bethesda, Maryland
Number of San Diego employees: 100
San Diego revenue: $300 million in 2018 (Company-wide, Clark has annual revenue of about $5 billion. In California, the company had revenue of about $1.5 billion in 2017 and about the same for 2018.)
Year founded: 1906
Company description:
General contractor
man who will oversee the project.
"For me personally, it has special meaning," said Carlos Gonzalez, Clark Construction's regional executive officer and senior vice president for the Western region south.
Gonzalez earned a master's of science degree in civil engineering
from San Diego State University in 2000, and the first job he applied for with Clark was to work on construction of a 4,000 foot-long trolley station and tunnel at SDSU for the Metropolitan Transit System.
"I knew the campus and that seemed like a great fit for me," said Gonzalez, who had been working as a project manager for Malcolm Drilling.
He didn't get the job.
Petco Park
Instead, Gonzalez was hired as project manager for Clark on construction of Petco Park. Clark was the general contractor for the group that built the ballpark, and Petco was the company's first foray into the San Diego County market.
"It wasn't that Petco brought us to San Diego. We wanted to work in San Diego. It happened to be that our first project was Petco," Gonzalez said. "There is a very, very high quality, skilled labor force and a very sophisticated group of subcontractors, so the quality of construction is very high in San Diego."
Based in Bethesda, Maryland, Clark Construction had done work in Irvine and Los Angeles. Moving into San Diego County was a natural after the company entered the California market in the 1980s.
In 2018, Clark Construction did about $300 million worth of projects in San Diego County, Gonzalez said, adding that, "We'll do that again this year."
$5B Revenue
Company-wide, Clark has annual revenue of about $5 billion. In California, the company had revenue of about $1.5 billion in 2017 and about the same for 2018.
Clark Construction has about 100 employees in its San Diego offices, 855 throughout California and 4,200 nationwide.
"We're a privately held company and our focus is on building great relationships and providing opportunities for great people. We are not focused on growing just for the sake of quarterly earnings," Gonzalez said. "The company has been in business since 1906. We have a set of core values that drive who we are. Those include a high degree of integrity, quality, safety and commitment to our communities and all of those things align very well with us working in San Diego and with SDSU."
Prev Next