Niche Role Suits Independent Theater
Monday, April 8, 2019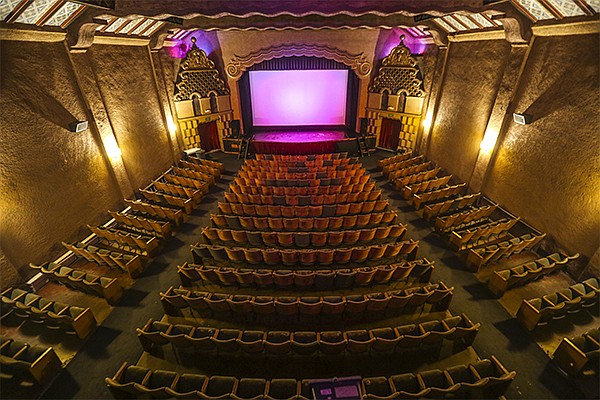 Despite a growing trend in the movie theater industry toward the high-end and flashy, Encinitas La Paloma Theatre, one of few single-screen, independent movie houses in San Diego, stays chugging along.
Allen Largent, president and owner of La Paloma, credits this to a desire of locals to relive part of their childhood and other important factors.
"Some people like to support independent, old-style, hometown movie theaters," said Largent, president of La Paloma since 1992, which was originally founded in 1928. "A lot of people also grew up with single-screen movie theaters. Multiplexes didn't exist till the mid-70s or so."
Largent said those reasons combined with the selections of movies that La Paloma puts on screen is what has kept it in business.
"We don't try to compete with the latest comic book popcorn movie with 'Captain America' and 'Aquaman,'" he said. "We stick more to the independent, foreign, documentary, action sport angle. As a result of that — plus our tickets aren't as expensive as some of the others — we've carved a niche in the market."
A Church Service
On any given week, La Paloma, which has about five employees, has anywhere between two and six showings, plus a church service on Sunday mornings. The theater can sit around 400 people at a time and usually has a few hundred to a few thousand moviegoers visit a week, depending on the time of year and the types and number of showings.
"It varies," said Largent, saying variables from week to week can include an afternoon matinee. He adds that the holidays and the academy awards season are busy, as La Paloma has at least a show a day during that time of year.
Investing in Upgrade
While La Paloma has survived through the years, even through the millennials' yearning for the experiential, Largent admits it hasn't been easy, mostly because of the cost of rising rent. But, despite facing some trials, La Paloma was able to convert to digital cinema about three years ago, which was a $60,000 expense that included a projector, lens and cables, he said.
"It has been difficult — I won't deny that," said Largent, "but, we manage to pay the bills and put some money in the bank."