National University System Launches Training Platform
Monday, April 8, 2019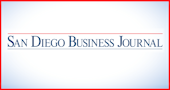 La Jolla-based nonprofit National University System recently announced the official launch of its Workforce Education Solutions platform aimed at streamlining degree programs and employer workforce requirements.
The nonprofit said its WES platform will begin operations in five specific fields with NUS-affiliated institutions.
The National University System said its WES platform has been created to "align degree programs with employer-defined professional competencies so that students can pursue a more direct and affordable pathway to degree completion. Through this approach, students acquire skills that allow them to advance their careers and fill future job demands while ensuing employers can benefit from a highly skilled workforce."
The nonprofit said the platform is designed to address a gap in skills related to higher education and worker competencies for high-demand, high-skilled labor. The nonprofit said it will focus on worker competencies related to five industries initially while it plans to create programs for other industries in the short term.
According to a news release from NUS, the Washington Bankers Association and the City University of Seattle, and Boeing, have joined the WES platform to streamline worker education requirements related to the banking industry and corporate management. The California Commission on Peace Officer Standards and Training has also partnered with NUS through its WES platform to address public safety training and competencies while Planetree International and NUS's School of Health and Human Services attempt to streamline healthcare-related training and education.
NUS said its own Sanford College of Education is working to develop a program that aims to increase K-12 teacher diversity nationally, while its affiliate Northcentral University will work to address labor competencies and skills in colleges and academia. As previously reported by the San Diego Business Journal, NUS acquired Northcentral University in January as an affiliate member.
National University announced the initiative April 4.