SD 500: Francis DeSouza
Sunday, April 7, 2019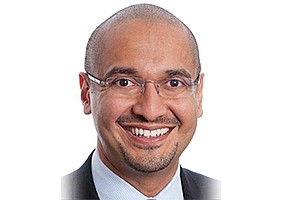 Francis DeSouza
CEO, President, Illumina Inc.
SD 500 recap: Francis deSouza took the helm of San Diego's DNA tech giant Illumina Inc. in 2016 and he is leading the company on a five-year plan to extend genomics from research labs into doctors' offices and as consumer products. Illumina has grown into the largest maker of genome sequencing machines in the world, with revenue of $830 million in the first six months of 2018. DeSouza has a background in startups, software and telecom. He founded two startups: a messaging app called Flash Communications that was bought by Microsoft and a cybersecurity company called IMlogic that was acquired by Symantec.
ALMA MATER
Massachusetts Institute of Technology
FAST START
He founded his own venture capital firm by age 25.