Screen-Printed Sensors Can Pinpoint Fentanyl
Sunday, April 7, 2019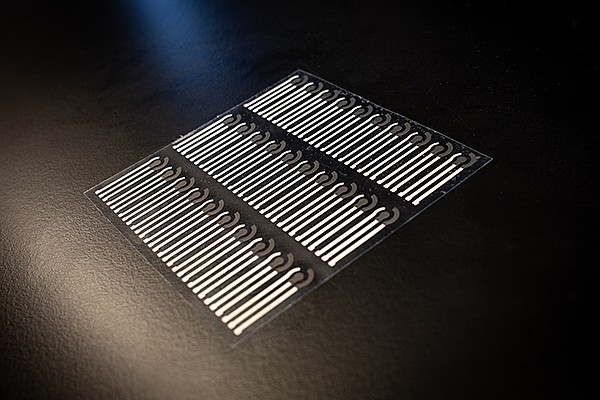 U.S. Defense Department funds helped a research team at UC San Diego develop an inexpensive way to test for fentanyl, the headline-grabbing opioid that can be 50 times stronger than morphine — or even stronger.
According to the university, the screen-printed sensors offer a way for first responders to detect the drug that is faster, cheaper and more convenient compared with more conventional methods. Even a postal carrier could use it in the field, according to the university.
The sensors can detect very small concentrations of fentanyl in one minute. They are easy to produce, cost only a few cents apiece, and are disposable. To test for a substance, the first respondent would pop the sensor into a handheld electrochemical analyzer, similar to a glucose monitor.
The Defense Threat Reduction Agency Joint Science and Technology Office for Chemical and Biological Defense supported the work, as well as the Center for Wearable Sensors at the university.