Foster Kids Share Their Inspiring Stories
Sunday, April 7, 2019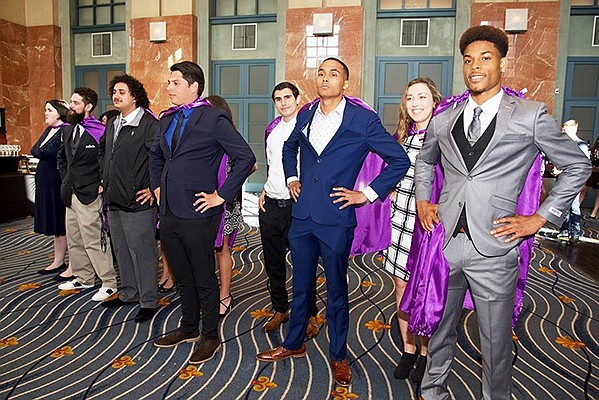 Just in Time for Foster Youth, or JIT, held its 6th Annual Walk the Talk Celebration recently at the Hyatt Regency La Jolla at Aventine. The theme was "Community of Heroes" and the event raised $800,000 to support the critical resources and relationships needed for successful transition from foster care after age 18. Proceeds from the celebration will benefit the more than 750 transitioning foster youth that JIT serves, helping these individuals, ages 18-26, achieve self-sufficiency and well-being.
At the event, about 90 JIT participants were the evening's focus, sharing their powerful stories of resilience with more than 500 guests, providing the night's original entertainment and engaging prominent members of the community with a first-hand experience of JIT's mission. The inspirational evening included recognition of JIT's co-founder Jeanette Day and four other "Walk the Talk" volunteers and friends, Joanne Marks, Kevan Lyon, Kathy Roberts and Susanne Livingston.
Proceeds from the celebration will benefit more than 750 young people served annually by JIT. JIT staff members, over half of whom are former foster youth themselves, connect participants to resources, opportunities and relationships that help them become confident, capable and connected.