ConnectMed Delivers Care and Compassion
Sunday, April 7, 2019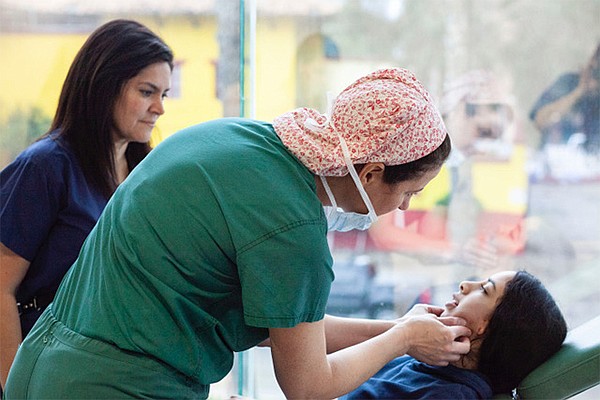 ConnectMed International, a local nonprofit dedicated to bringing our region's gold standard of health care to resource-limited parts of the world, hosted a "jornada," or medical work day, to provide free medical care and reconstructive surgery in underserved communities in and around Tijuana, Mexico.
Twenty-five San Diego volunteers representing ConnectMed collaborated recently with health care professionals in Mexico to provide five surgeries, including complex cases such as first and second stage ear reconstructions, 11 consultations and speech therapy sessions, along with an art therapy camp to encourage self-esteem and bonding among patients awaiting care.
ConnectMed speech therapy volunteer Dr. Naomi Lowe said: "It is the most rewarding experience to be able to help a child say 'papa' for the first time in their life. Most of these children would never receive speech therapy without ConnectMed, and their smiles are the greatest gifts."
Since 2010, ConnectMed has provided free medical and surgical care in Tijuana and has established a collaborative partnership with CER Hospital, a private clinic owned by Dr. Luis Suarez, partnering with his team as well as specialists from all over Mexico to conduct no-cost surgical procedures and medical treatments.