$13M Software Upgrade for Navy Triton Aircraft
Sunday, April 7, 2019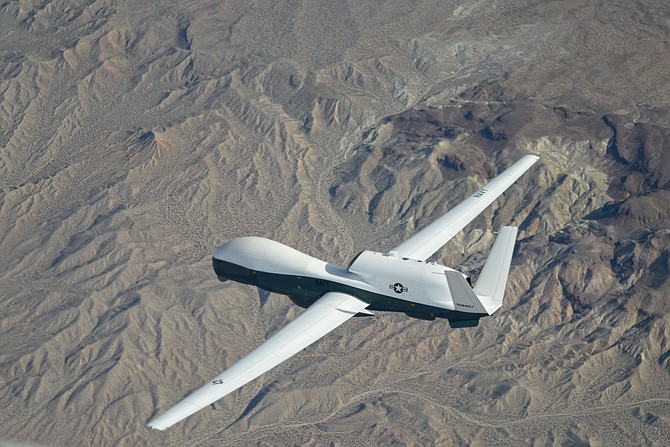 The U.S. Navy awarded Northrop Grumman Corp. a $12.9 million contract modification to upgrade software on three MQ-4C Triton aircraft.
The deal will take the unmanned aircraft from what is called Integrated Functional Capacity 3, or IFC 3, and improve them to Multi-IFC 4.
The Triton is the Navy version of Northrop Grumman's high-flying, autonomous Global Hawk aircraft, with modifications that include structural changes and a sensor package designed for surveying the open ocean.
Northrop Grumman (NYSE: NOC) manages the Triton program in Rancho Bernardo, where it will do slightly more than one-third of the work under the contract. Remaining work will be split between Palmdale (site of final assembly) and Moss Point, Mississippi (another of Northrop Grumman's autonomous aircraft centers).
Work is scheduled to run through 2021.
NAVAIR, also known as the Naval Air Systems Command, of Patuxent River, Maryland awarded the contract, announced on April 1.