SD 500: Sumeet Parekh
Thursday, April 4, 2019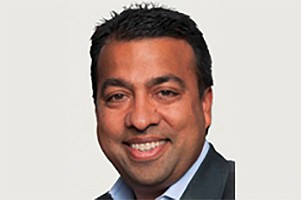 Sumeet Parekh
Managing Partner, HP Investors
SD 500 recap: Sumeet Parekh is managing partner for HP Investors, which specializes in the investment and development of commercial real estate. Parekh manages the day to day operations of the firm, as well as deal sourcing, asset management and fundraising. Parekh has been with HP Investors since 2010. Recent company accomplishments include acquiring a 25th building in downtown San Diego. Prior to joining HP Investors in 2010, Parekh worked as a senior associate for the Carlyle Group in New York. Parekh's civic involvement includes chairing the Downtown San Diego Clean & Safe Board.
ALMA MATER
University of Southern California,
University of Pennsylvania
FUN FACT
He acquired, structured and managed more than $3 billion in real estate investments while with the Carlyle Group in New York.