Museum of Beer to Open in San Diego
Thursday, April 4, 2019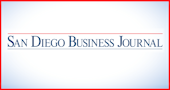 San Diego, known as the craft beer capital of America, will now have a museum of beer to go along with its rich craft beer history. According to a news release, The Museum of Beer (MoB) will open in the East Village area of downtown in spring/summer 2020.
Founded by Mike Kociela, Christine Kociela, Anthony Ridenhour, Molly Ridenhour and Bruce Glassman, the Museum of Beer will house dozens of immersive exhibits about beer, will showcase the history of beer and will walk visitors through the beer brewing process. The approximate 12,000 square foot space will also feature a beer garden, an artisanal pizza kitchen and a tasting room that will feature beers from members of the San Diego Brewers Guild.
"Museum of Beer is going to be San Diego's Beer Welcome Center," said Glassman, the museum's curator of craft, via a statement. "It's going to be that jumping-off place where everyone can come to begin their personal craft beer journey. It will seek to inspire hardcore beer fans and also educate those new to craft beer who have a thirst to learn more."
To help fund the project, the Museum of Beer will launch an Indiegogo campaign in the near future. A Q&A session with the Museum of Beer team will take place on April 15 at the Amplified Ale Works' East Village at 7 p.m., through which attendees can learn more about the museum, meet the curators and ask questions.
Travel & hospitality reporter Mariel Concepcion can be reached at mconcepcion@sdbj.com or 858-634-4625.