Bitmo Brings Gift Cards Digitally Up to Date
Thursday, April 4, 2019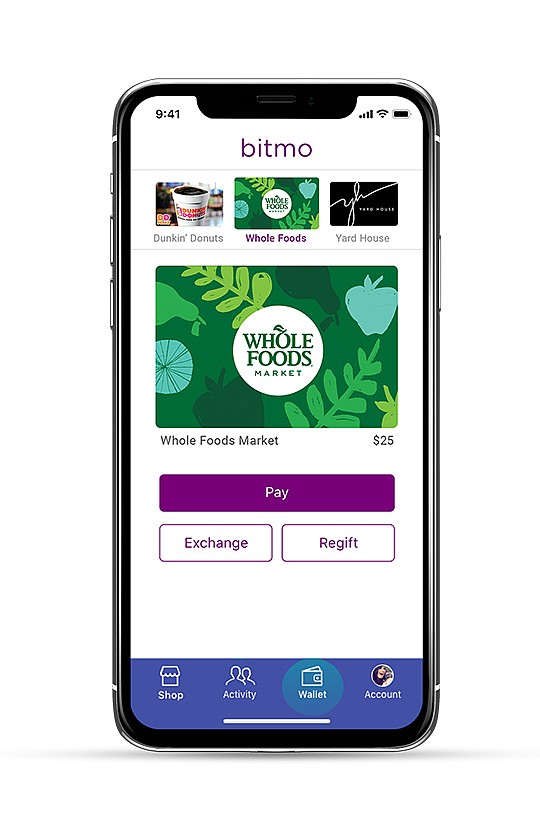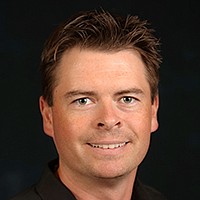 BITMO INC.
CEO: Mike Smallwood
Amount of funding raised to date: $4.28 million
No. of local employees: 16
Investors: Everplus Capital, Longboard Capital Advisors, Jeff Haux
Headquarters: Carlsbad
Year founded: 2016
Company description: Bitmo develops digital gift cards that can be exchanged between major retailers.
Frustrated by the growing number of plastic gift cards in his wallet, San Diego software entrepreneur Mike Smallwood sought out a digital solution. He founded a new company that allows users to send each other digital "gift cards" that can be exchanged for any other major retailer on its platform.
Bitmo, Smallwood's fourth startup, has become a quick success. The company has garnered $4.28 million in funding, including a recent $3 million seed round, and is on track to pass 1 million users by year's end.
"I had a lot of frustrations with the plastic card. When I'm actually at the store, I forget about them, or how much balance is left," Smallwood said. "I have three kids at home, and I can't imagine them living in a world with these little plastic cards."
A Successful Test Run
With the idea in mind, Smallwood set out to test it with a proof-of-concept. Jason Pang, a former DivX executive and an early advisor to the company, advised him to get on a college campus and see if anyone would use the app. Smallwood picked San Diego State University dining for Bitmo's launch, where he ran a pilot with the Starbucks on campus.
"It was so validating," Smallwood said. "There were literally lines out of the door wrapped around Starbucks of people using our product. That was when I realized there was really something here."
From there, Smallwood raised angel funding, and began working with finance experts on compliance. The biggest driver of users, so far, has been from businesses that use Bitmo's platform to offer incentives for users. For example, at Sephora, where the average customer spends $66 in-store, it's well worth it for the company to give out $5 gift cards.
A Little Bit More
Bitmo works similarly to other money-transfer apps, such as Venmo. Users have a digital wallet they can use to send digital gifts, packaged as gift cards to Macy's, Sephora, and other major brands. Unlike a plastic gift card, recipients can exchange the amount for free to use at any one of the retailers on Bitmo's platform.
"The core premise is a fungible asset," Smallwood said. "The money isn't prepaid. It stays in the bank account and it's wrapped. It allows you as consumers to say 'I'd rather go to Nordstrom or Saks.'"
With roughly a third of gift cards going unused, Bitmo solves a problem for users, but more importantly for retailers, who can't count gift cards toward revenue until the money is spent on a product.
"It becomes a pain point for retailers," Smallwood said. "The retailer wants you to come back into the store."

That flexibility on where the recipient spends their money also allows Bitmo to essentially drive a bidding war for customers. For example, if a user has an untouched Macy's gift card sitting in their account, but might be interested in outdoor products, REI could give them a little bit more to incentivize them to shop there (hence the company's name).
While Bitmo has started off by adding the largest retailers to its platform, in the long run, Smallwood wants to focus on more regional brands. He thinks the company is best positioned to help brands that have a strong following without the same distribution or advertising tools as, say, a Starbucks.

"Our strength is bringing people in the digital world into brick-and-mortar stores," Smallwood said.