San Diego Company Building $17M Tucson Medical Pavilion
Wednesday, April 3, 2019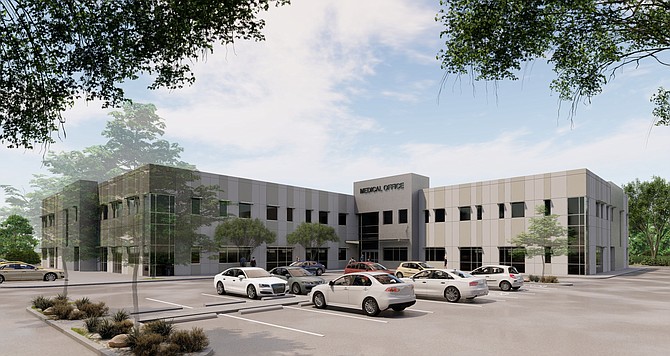 A health care real estate development company based in San Diego is building a $17 million medical building on the campus of St. Mary's Hospital in Tucson.
PMB (Pacific Medical Buildings) is scheduled to begin construction this summer on the two-story St. Mary's Medical Pavilion.
Carondelet Medical Group will anchor the 55,000 square-foot building with a multispecialty practice taking 23,000 square feet.
About 60 percent of the building has been leased in advance of construction.
The new medical office building will be built in the parking lot of Century Medical Plaza, which PMB acquired from HR Realty Trust in December 2018. Century Medical Plaza will be demolished when St. Mary's Medical Pavilion is finished – expected to be in the third quarter of 2020.
"Our partnership approach, dedication to excellence, reliable execution, reputation and full suite of services are second to one," said PMB President Mark Toothacre. "We're privileged to have worked with some of the most recognized health systems, hospitals, medical groups and universities in the country and we look forward to partnering with St. Mary's to make this project a reality."
Real estate reporter Ray Huard may be reached at rhuard@sdbj.com or 858-277-8904.