Report: Paul Jacobs No Longer Looking to Take Qualcomm Private
Monday, April 1, 2019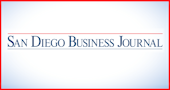 Former Qualcomm Inc. Chairman Paul Jacobs is no longer looking to take the company private, according to a report by the Wall Street Journal.
Jacobs said "the conditions weren't right" to take the company private, referring to Qualcomm's valuation with respect to its earnings, according to the April 1 report.
Qualcomm is currently valued at $69.97 billion. When reports surfaced last year that Jacobs would seek to take Qualcomm private, the company had a market capitalization of $90 billion.

Jacobs was bumped from the role of executive chairman to director in March of 2018, when Qualcomm was in the midst of fighting off a takeover bid by Broadcom Inc. The company's board decided not to renominate him later that month, after Jacobs confirmed that he was interested in taking the company private.
Jacobs went on to found his own company, Xcom, with two other Qualcomm executives: former patent licensing head Derek Aberle and former chief technology officer Matt Grob. But he still had an eye on a buyout; as recently as November, Jacobs said he was prepared to take the company private "if an opportunity arises."
Now, Jacobs appears to be focused on his work with Xcom, which recently acquired Bellevue, Wash.-based wireless startup M87. The company's software allows cellphones to bounce data from one device to another, providing a better signal for users in buildings and other busy areas that cell towers can't easily reach.