Charles River Laboratories to Lay off 24, Close San Diego Site
Monday, April 1, 2019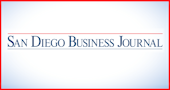 Charles River Laboratories, among the firms playing niche roles in drug development, plans to close its San Diego site and lay off 24 employees.
The Massachusetts-based firm recently disclosed the plan through a state filing.
"As part of our continuing efforts to streamline operations and enhance efficiencies, we have made the decision to close our research model production facility in San Diego and relocate all services and production to our Hollister site," the company said in a statement to the San Diego Business Journal.
"Charles River is committed to maintaining its world-class client service and will ensure that the site closure will not impact availability or service. As part of this difficult but necessary decision, we are working with employees to ensure appropriate support and resources are in place as they seek new employment opportunities, both within and outside the company."
Biotechs and medical device firms outsource testing services to Charles River, making the company what's called a contract research organization.
Charles River has been active on the deal front, including last year acquiring a company for $800 million. Mergers and acquisitions are in the air among contract research organizations, the San Diego Business Journal recently reported.