NASA, General Atomics to Look Down on Air Pollution
Sunday, September 30, 2018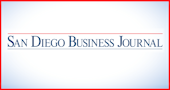 NASA has awarded General Atomics a $38.5 million contract to host a NASA instrument on a GA Electromagnetic Systems Group satellite. The space agency announced the award on Aug. 30.
Launch is set for 2022.
NASA's Jet Propulsion Laboratory is developing an instrument called MAIA (short for Multi-Angle Imager for Aerosols), which will evaluate the particulate matter in air pollution. MAIA will measure the sizes, types and amounts of particulate matter in air pollution; researchers hope to correlate the pollution with human health issues such as cardiovascular and respiratory disease.
The deal calls for the space agency to deliver its MAIA payload to GA-EMS' facility in Englewood, Colorado, where it will be integrated on an OTB-2 spacecraft (the initials stand for Orbital Test Bed). GA-EMS will perform a variety of services including satellite testing and pre-launch processing, in-orbit checkout, and on-orbit spacecraft operations enabling instrument operations. The contract runs through August 2027.
Another NASA project, called the Deep Space Atomic Clock or DSAC, uses a GA-EMS Orbital Test Bed satellite.
"Our designs provide lower-cost access to space while helping customers keep pace with the demand to launch technologies like the MAIA and DSAC, to advance NASA's research goals," Nick Bucci, vice president for GA-EMS Missile Defense and Space Systems, said in a prepared statement.
Privately held General Atomics is based in the Torrey Pines area of San Diego.