SDBJ INSIDER - Golf Cart Leader: Not So Fast On Slow-Speed Law
Sunday, September 30, 2018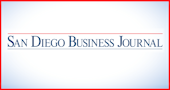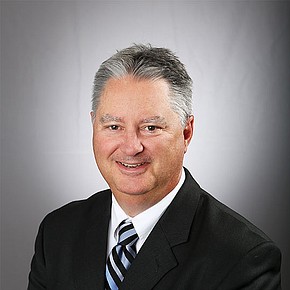 San Marcos-based Cart Mart Inc. has been in the slow-vehicle space since 1959, and owner Brian Rott has diversified its offerings from golf carts to on-campus electric vehicles and expanded the service area to include Orange County, the Coachella Valley and Los Angeles County. It's one of the largest golf car distributors in the country. Cart Mart might have as much to gain as anyone from Senate Bill 1151, which allows the creation of Neighborhood Electric Vehicle Transportation Plans. NEVs are low speed, motorized vehicles that have four wheels and can reach speeds up to 25 mph. The state envisions these registered vehicles being used in neighborhoods for local trips and helping reach Climate Action Plan goals.
But Rott is waving a big caution flag. Will people pay $10,000 to $15,000 for a street-legal NEV when they can pay far less for a used golf cart, which is designed to go 12-14 mph, has a high center of gravity and doesn't have four-wheel brakes? Or worse, supe up a used golf cart to go 25 mph or faster?

• • •
KUSI and KOGO commentator Bob "Sully" Sullivan finds humor in that in his 58th year he made the "Emerging Artist Stage" at Kaboo. Sully and the Souljahs, with their mix of R&B, Funk, Soul and Reggae, played on the small stage inside the paddock at the Del Mar Fairgrounds, just prior to Robert Plant's high-profile show. Sully couldn't stop raving about Kaboo. It wasn't so much about his experience but how in its eight consecutive years of increasing attendance the festival amounts to the kind of sustainable event-driven economic development we rarely see in the region. It's a winner.
• • •
Sully and the Souljahs did have a blast playing Kaboo. And no offense to their regular shows at the Kracken about three miles away, but the band sold 3,000 units of their single, Best Damn Fool, within the first 24 hours of their Kaboo show.
• • •
The recent $2.3 billion sale of the Sonic Corp. burger chain had analysts suggesting Jack in the Box as a possible takeover target. Its model is somewhat similar — a regional setup with 93 percent of stores owned by franchisees and low unit growth. Jack in the Box stock has been steady since March, when it sold Qdoba, its chain of fast-casual Mexican restaurants. Jack in the Box has launched an initiative at corporate-owned stores to revamp its drive-thru operations. They report that 70 percent of their traffic is drive-thru.
Editor-in-Chief Nels Jensen can be reached via njensen@sdbj.com