CANNABIS: PRODUCTS TESTED; CO. ALSO WORKING ON NEW DRUG
Careful Approach to CBD Sales Paying Off
Sunday, September 30, 2018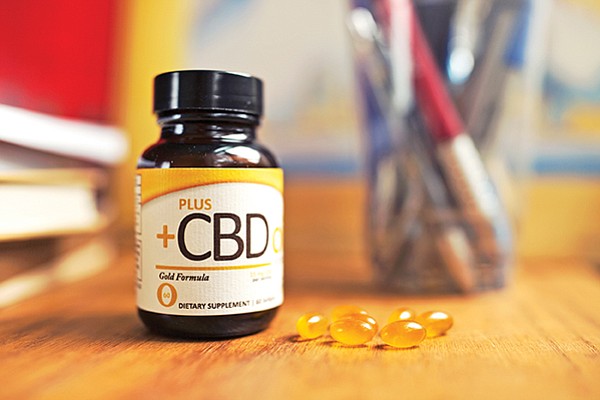 CV Sciences has emerged as a major player of a burgeoning corner of the cannabis industry: hemp-derived cannabidiol.
The company attributes fast-rising sales of its CBD products to scrupulousness it believes the space lacks. It also recently removed an albatross by settling a U.S. Securities and Exchange Commission lawsuit — but like others in the industry faces regulatory uncertainty.
Cannabidiol, or CBD, is one of the many compounds found in the cannabis plant. Consumers don't get high, but CBD demand shot up because of word spreading about potential health benefits.
CV Sciences is cashing in. In August, the company reported $12.34 million in second quarter revenue, a 203 percent year-over-year increase. Net income was listed as $3.18 million, versus a $992,000 net loss during the same period in 2017.
Consumer Brand Spurs Growth
Growth stemmed from the company's consumer brand, which includes capsules and sprays. A separate preclinical drug development arm could generate greater returns long term.
About 2,000 retailers carry CV Sciences' products — and increasing. It's also penetrating wholesale and direct-to-consumer channels.
"Independent health food stores love the fact that they have a product that bigger chains do not currently have," said CEO and chief financial officer Joseph Dowling. He foresees larger grocery stores eventually coming around.
To win over stores, the company highlights heavy investments in quality control and testing, uncommon in the industry. Dowling suspects lab tests would show competing products don't meet label claims.

"We insist on everything being tested from the very beginning, seed-to-shelf full traceability," he said.
Much of this work is done at CV Sciences' 35,000-square-foot Sorrento Mesa office, housing 70 employees. Fitting for a company trying to mainstream CBD, the space looks up-scale. Think shiny floors, stark concrete walls and white coats hanging in labs.
But this isn't a typical life sciences operation.
Sorting Out Legalities
For one, there's a legal haze surrounding hemp-based CBD. At play are federal and state rules, as well as court cases and conflicting statements from the U.S. Food and Drug Administration and Drug Enforcement Administration .
Decades ago hemp was caught up in a ban on the cannabis family. That's despite containing trace amounts of THC, the psychoactive property in marijuana that gets people stoned.
Dowling believes incremental legal changes in recent years solidified the legality of hemp-derived CBD. Worth noting is that the company's products are sold in 50 states.
"The potential to scale a CBD business is here today. The potential to scale a THC business is much more difficult, because it is state by state," he said.
Private equity firms constantly ask Justin J. Prochnow about the space's risk. He's an attorney specializing in food and dietary supplements, among other industries.
"I still think it's (CBD) still a medium to high risk area," said Prochnow of the firm Greenberg Traurig in Denver. "Although I think that's dropping on a daily or weekly basis."
Why he sees a decline: the 2018 Farm Bill, part of which addresses hemp.
Prochnow said passage — a final vote is expected soon — could trigger a reevaluation of hemp-derived CBD among agencies like the FDA. But he cautioned, it could take one to three years for CBD products "to be in the clear legally without fear of action from state or federal regulators."
Company Applied to Up-List
CV SCIENCES INC.
CEO: Joseph Dowling
Revenue: Reported $12.34 million in second quarter revenue, a 203 percent year-over-year increase. Net income was $3.18 million, versus a $992,000 net loss during the same period in 2017.
Employee count: 70
Headquarters: Technically Las Vegas, where the company has a one-employee office. But it's based in San Diego for all intents and purposes, according to the company.
Year founded: 2010
Stock ticker and market: CVSI on OTCQB
Company description: CV Sciences' consumer division is logging increased sales of capsules, sprays and other products. A separate preclinical drug development arm could generate greater returns long term.
The legislation's approval would also increase the company's chances of hitting the Nasdaq. CV Sciences, which currently trades on OTCQB, applied to up-list in July in hopes of attracting a larger pool of investors.

"CV Sciences continues to look a little bit inferior to some of its peers when it comes to its ability to raise capital. So that's something that keeps me a little bit cautious," said Alan Brochstein, an investment analyst covering the marijuana industry.
But overall, Brochstein was bullish on the company, noting increasing sales and the company putting a significant legal matter to rest.

In May, CV Sciences reached a settlement with the SEC, which had alleged the company and its former CEO and co-founder, Michael Mona Jr., in 2013 overstated the acquisition price of a company called PhytoSphere.
Without admitting wrongdoing, the company agreed to a $150,000 fine, while Mona's penalty was $50,000 and a prohibition from being an officer or director of a company for five years.
"That assurance now that it's (the case) behind them makes the company much more investable," Brochstein said.
Others seem to agree. The company's stock on Sept. 24 stood at nearly $5 a share, up from $0.63 at year's beginning.
Headquarters?
Formed in 2010, the company is technically based in Las Vegas, where it keeps a small, one-employee office. But according to Dowling for all intents and purposes San Diego is its headquarters.
The area's workforce, rich with health product and biotech experience, suits the company, he said.
Dowling joined as chief financial officer in 2014, taking over as CEO this spring. Previously he was the president and CEO of biotech MediVas.
Before coming on board, he didn't know much about hemp or CBD and was reluctant to sit down with CV Sciences.

"My wife said, 'you should go do this, the industry is changing dramatically.' She was an attorney with the Department of Justice and she still said that," Dowling said.
A few years ago, the company planned to be a bulk CBD supplier, but pivoted to establishing its own brand — and securing distribution channels.
"I have enough experience to know that eventually everything gets commoditized," Dowling said of the pivot.

Preclinical Drug Program
Besides consumer products, CV Sciences has a preclinical drug program. In 2019, the company is looking to file an investigational new drug application and begin human trials.
The drug going through the FDA process is a synthetic-based CBD that aims to fight addiction to chewing tobacco and other smokeless products.
Many biotechs rely purely on investors' cash to pay for drug development. But CV Sciences is in the position to funnel consumer product revenue to help offset the cost.
Rising consumer sales are an accomplishment — a drug on the market would be even higher ground.