CANNABIS: PRODUCTS TESTED; CO. ALSO WORKING ON NEW DRUG
Careful Approach to CBD Sales Paying Off
Sunday, September 30, 2018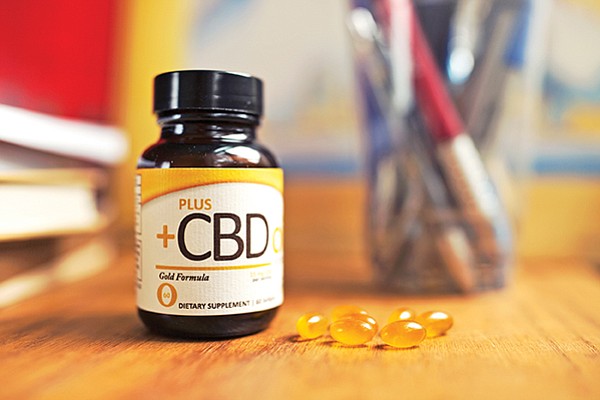 CV Sciences has emerged as a major player of a burgeoning corner of the cannabis industry: hemp-derived cannabidiol.
The company attributes fast-rising sales of its CBD products to scrupulousness it believes the space lacks. It also recently removed an albatross by settling a U.S. Securities and Exchange Commission lawsuit — but like others in the industry faces regulatory uncertainty.
Cannabidiol, or CBD, is one of the many compounds found in the cannabis plant. Consumers don't get high, but CBD demand shot up because of word spreading about potential health benefits.
CV Sciences is cashing in. In August, the company reported $12.34 million in second quarter revenue, a 203 percent year-over-year increase. Net income was listed as $3.18 million, versus a $992,000 net loss during the same period in 2017.
Consumer Brand Spurs Growth
Growth stemmed from the company's consumer brand, which includes capsules and sprays. A separate preclinical drug development arm could generate greater returns long term.
About 2,000 retailers carry CV Sciences' products — and increasing. It's also penetrating wholesale and direct-to-consumer channels.
"Independent health food stores love the fact that they have a product that bigger chains do not currently have," said CEO and chief financial officer Joseph Dowling. He foresees larger grocery stores eventually coming around.
To win over stores, the company highlights heavy investments in quality control and testing, uncommon in the industry. Dowling suspects lab tests would show competing products don't meet label claims.

"We insist on everything being tested from the very beginning, seed-to-shelf full traceability," he said.
Much of this work is done at CV Sciences' 35,000-square-foot Sorrento Mesa office, housing 70 employees. Fitting for a company trying to mainstream CBD, the space looks up-scale. Think shiny floors, stark concrete walls and white coats hanging in labs.
But this isn't a typical life sciences operation.
Sorting Out Legalities
For one, there's a legal haze surrounding hemp-based CBD. At play are federal and state rules, as well as court cases and conflicting statements from the U.S. Food and Drug Administration and Drug Enforcement Administration .
Decades ago hemp was caught up in a ban on the cannabis family. That's despite containing trace amounts of THC, the psychoactive property in marijuana that gets people stoned.
Dowling believes incremental legal changes in recent years solidified the legality of hemp-derived CBD. Worth noting is that the company's products are sold in 50 states.
"The potential to scale a CBD business is here today. The potential to scale a THC business is much more difficult, because it is state by state," he said.
Prev Next