SD 500: Lifetime Laureates Honored By Junior Achievement
Wednesday, September 26, 2018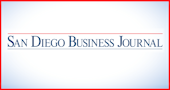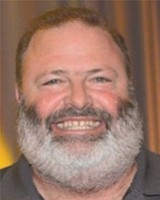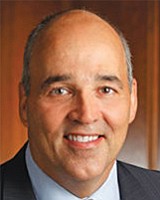 Chris Cramer and Michael Cunningham will be inducted as Lifetime Laureates at Junior Achievement's 30th annual San Diego Business Hall of Fame Gala on Oct. 25 at the Fairmont Grand Del Mar. They are being honored for their legacy of service in the community and lasting impact on San Diego's youth.
Cramer is CEO and co-founder of Karl Strauss Brewing Co., which opened in 1989 and is the region's fourth largest brewer. He is the current president of the California Craft Brewers Association and past chair of the California Restaurant Association.
Cunningham is chancellor of the National University System, a network of nonprofit education institutions. Cunningham previously served as dean of the College of Business Administration at San Diego State University. He is also an entrepreneur, having built a multinational graphics communications firm from 1989 to 2000.
Junior Achievement also will be celebrating its 1 Millionth Student Campaign, having reached the milestone for providing programming for San Diego youth.
• • •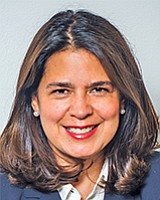 Marcela Celorio, consul general of Mexico in San Diego and ambassador, was honored at the recent South County Economic Development Council's 28th annual Economic Summit.
Celorio was given the Bi-National Endeavor Award, sponsored by the City of Imperial Beach, for her service in the bi-national community, helping develop and support NAFTA, and enhance the global economy of San Diego.
• • •
News from the local M&A sector: Paul Thiel, formerly the managing partner of the BNYMellon local office, is at Northern Trust as a wealth strategist. Thiel is in his second term as CEO of Chairmen's Roundtable, a group of about 40 former CEOs who donate their time to consult with promising companies.
To suggest items for consideration in the SD 500 update, send a note to news@sdbj.com.