ELLIPTIGO SEEKS TO FOLLOW SUCCESS OF OTHER DISRUPTERS
SDBJ INSIDER: ElliptiGo Seeks to Follow Success of Other Disrupters
Tuesday, September 25, 2018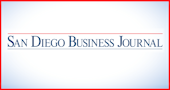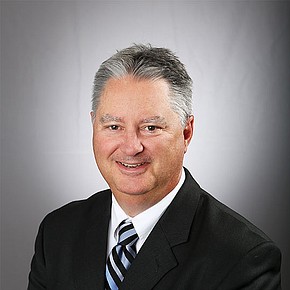 Sometimes it takes a few years, or even decades, for disrupters to find the right formula to scale their consumer-facing fitness products. Such is the case for ElliptiGo Inc., which began selling its elliptical standup bikes in 2010 in Solana Beach. It recently sold its 25,000th unit, which amounts to revenue growth most of us would die for but is short of the rapid rate of adoption of the highly touted, low-impact indoor elliptical trainers, according to co-founder and CEO Bryan Pate.
ElliptiGo has lowered the price of entry from $2,000 to $799 and expanded its offerings but it is still sorting out how to position the product among current and former runners, cyclists and outdoor fitness enthusiasts. The product is widely acclaimed for its efficiency and benefits. The company built a better widget.
"The product works," Pate said. "At some point the better widget wins."
Pate says the company believes it can get the entry-level price down to about $500. Meanwhile, it continues its double-digit growth.
• • •
Pate has inspiration in Mission Bay from the growth of Tower Paddle Boards. Standup boards have been around for 30 years but only taken off in the past five. And there is the mountain bike industry, which was a high-cost niche product from its founding in 1970 until cheaper knockoffs were made in the mid 1980s. Mountain bikes now make up 60 percent of the bike market.
• • •
Tableau Conference, one of the largest data analytics conventions, has cancelled its plans to meet in San Diego in 2023 and 2024, citing a lack of space at the San Diego Convention Center, according to Joe Terzi of the San Diego Tourism Authority. Terzi says the cancellation impact could be more than $5 million in hotel taxes alone. The long term economic impact on our inability to expand the convention center will be staggering.
• • •
Tony McCune may have lowered his profile in recent years, but the South County Economic Development Council has made sure his name remains in the community. McCune was a fixture on the National City Mile of Cars from 1948 until selling his last dealership in 2013. He was known for his folksy television ads with his dog named Honest. He also was a founding member of the SCEDC 29 years ago. The SCEDC held its 28th annual Economic Summit on Sept. 14 and not only gave McCune its regional leadership award, it renamed the award in his honor.
Editor-in-Chief Nels Jensen can be reached via njensen@sdbj.com