Pioneering Service Provided To Visually Impaired at UCSD
Sunday, September 23, 2018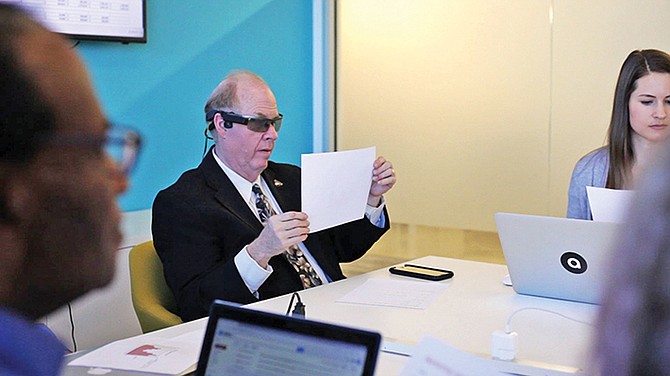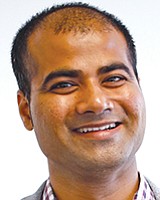 Vision-impaired people working to navigate their way around UC San Diego now have some significant help from Aira, the San Diego startup.
Aira provides a user (called an explorer) with wingman of sorts, to help navigate the campus.
With Aira, the vision-impaired person wears glasses with a camera mounted on them. A video feed travels back to an Aira agent — a helper at a remote call center. The agent can then direct the pedestrian with voice instructions, and answer location-specific questions by consulting online resources such as Yelp.
UC San Diego is the first Aira-enabled university in the United States. It is also where founder and CEO Suman Kanuganti received his MBA. "We are proud to showcase innovation developed by UC San Diego alumni," Chancellor Pradeep Khosla said in a statement distributed by the company. A no-cost Aira service is available to students, faculty and staff at the main campus, the Scripps Institution of Oceanography and the Hillcrest medical center.
The company advertises monthly service plans that range from basic (100 minutes for $89) to premium (unlimited minutes for $329). Plans include video-equipped smart glasses and AT&T data service.
In another development, visitors to more than 5,000 AT&T stores nationwide can now get free access to Aira to help them with their shopping. And in August, Aira announced that a 97-store supermarket chain on the East Coast, Wegmans Food Markets Inc., was providing the technology free to shoppers. Possible uses include inspecting what is on the shelves and finding the shortest line when it is time to check out.
Aira is pronounced eye-ra. The letters stand for artificial intelligence, remote access. In a 2016 interview, Kanuganti said he expects a future where the service will rely more on sensors, and less on human concierges.