STARTUP: COS. NEED TO MAKE SURE CULTURE, STYLE ARE GOOD MATCH
Know Right From Wrong in Startup Programs
Friday, September 21, 2018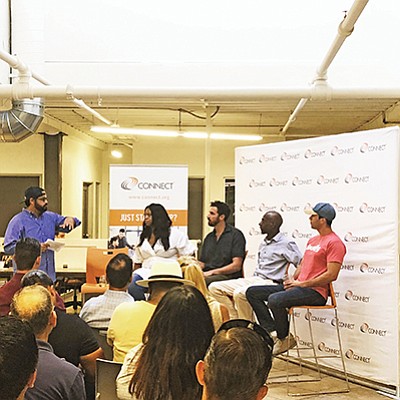 Ecosystems of incubator and accelerator programs have sprung up in tech cities around the world in response to demand from entrepreneurs for launching pads for their endeavors.
Four founders of San Diego startups came together late August at the DeskHub coworking space in Little Italy to share how the programs in which they had participated impacted their companies' trajectories.
Hosted by Connect, the organization that launched the first such program in San Diego, the talk was put together to highlight the benefits and challenges of a range of programs local entrepreneurs may be considering.
Shan Cureton, CEO and founder of ride-sharing company Kiddie Commute, talked about how participating in San Diego State University's ZIP Launchpad program gave her motivation to rapidly develop her business idea into a full-fledged business plan.
H2bid CEO Glenn Oliver, who created an online exchange to connect water utilities with vendors and contractors, shared how participating in Connect's accelerator, Springboard, helped him determine a path for the company and to come to the understanding that he would benefit from a co-founder.
Ben.co chief technology officer Alex Sismanis and Sourcify CEO Nathan Resnick talked about their time as part of a recent Y Combinator cohort. Resnick also shared input on what it was like to be part of EvoNexus, a La Jolla-based incubator he participated in before getting accepted into YC. Ben.co makes an app that educates people about Bitcoin and other cryptocurrencies. Sourcify is a platform that facilitates overseas sourcing for e-commerce brands.
H. Puentes, Connect's director of outreach, emceed the panel.
Here are three takeaways from the talk:
Determine what the program is looking for, and prepare appropriately.
Connect, for example, doesn't accept entrepreneurs with ideas. Founders need to have a proof of concept or a minimum viable product to be considered for acceptance, Oliver (who is now on the Connect board of directors) noted the organization doesn't work with idea-stage companies, but typically expects that applicants have a proof of concept or minimum viable product.
Cureton said the SDSU program is tailored specifically for students, so entrepreneurs with more experience than your typical undergraduate has under his or her belt will likely need additional resources beyond the ZIP Launchpad to facilitate growth.
The YC alums said establishing relationships or getting introduced to the organization's partners can help facilitate acceptance into the highly competitive program.
Do research to determine what each program will provide and ensure it matches what your company is looking for.
Prev Next