AT&T Plans 5G Roll Out for San Diego in 2019
Thursday, September 20, 2018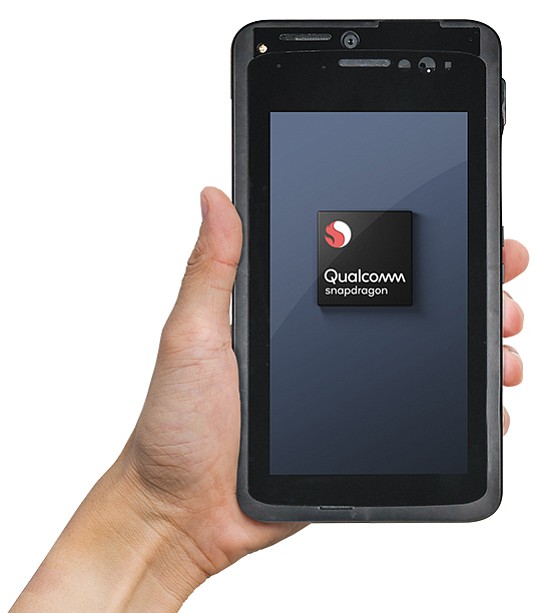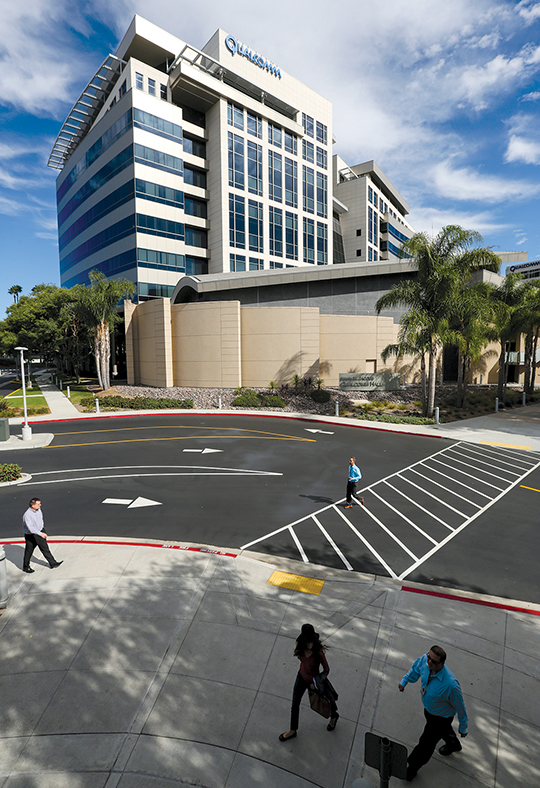 AT&T Inc. has set an early 2019 target to bring 5G mobile wireless communications to San Diego businesses and consumers.
Initially, the carrier said in a Sept. 10 announcement, it plans to roll out fifth-generation mobile wireless capability to a portion of the city.
Putting the technology in the hands of the market will be a milestone for San Diego-based Qualcomm Inc., which did substantial engineering work behind the technology, called 5G for short. Qualcomm (Nasdaq: QCOM) is also producing microchips for 5G devices.
The 5G technology can transfer data at speeds much faster than state-of-the-art 4G LTE networks. The technology also offers low latency — that is, a very short period between the time the network recognizes a request for data, and the time the network starts delivering it.
And it could make today's 4G devices obsolete, or at least second-rate.
The new telecommunications standard is arriving with optimistic predictions about 5G's ability to make new technologies — such as autonomous cars — possible.
"Future smart factories and retailers, self-driving cars, untethered virtual and augmented realities, and other yet to be discovered experiences will grow up on tomorrow's 5G networks," Andre Fuetsch, chief technology officer for AT&T Communications, said in a prepared statement. "Much like 4G introduced the world to the gig economy, mobile 5G will jump-start the next wave of unforeseen innovation."
Progress toward 5G seems to be a race where companies are claiming firsts. AT&T said it made the first millimeter-wave wireless data transfer on Sept. 9 in Waco, Texas, using standards-based production equipment and a mobile form factor device. AT&T emphasized the call did not take place in a lab environment. (Here's some fine print for tech-heads: millimeter wave is a portion of the airwaves that 5G is using in densely populated areas. The equipment included Ericsson radios and a mobile device containing a Qualcomm Snapdragon X50 5G modem and radio-frequency subsystem.)
Meanwhile, Qualcomm announced that it and Ericsson placed the first over-the-air 5G call using millimeter wave Sept. 6 in an Ericsson lab in Kista, Sweden.
Not to be outdone, Verizon is rolling out a 5G broadband service for the home in October. Los Angeles and Sacramento are among the four markets where it will be available. It should be noted that Verizon's initial 5G service is not for mobile phones; rather, it is fixed wireless. Service for mobile devices is coming, Verizon said.
AT&T (NYSE: T) plans to make 5G service available in a dozen cities in Texas and surrounding states in 2018. The first markets include its hometown of Dallas as well as Atlanta, Charlotte, Houston, Indianapolis, Jacksonville, Louisville, New Orleans, Oklahoma City, Raleigh, San Antonio and Waco.