Renovate America Names New CEO
Thursday, September 20, 2018
Renovate America has promoted Harold Lewis from chief operating officer to CEO, effective Sept. 1. The privately held company made the announcement on Sept. 19.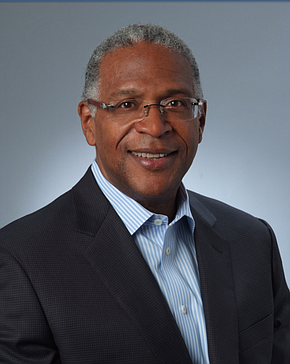 Renovate America is a Rancho Bernardo company specializing in home-improvement financing.
Lewis succeeds Roy Guthrie, who took the CEO's job 11 months ago. Guthrie will stay on as chairman of the executive committee of Renovate America's board.
Renovate America said that Lewis will lead its transition from a single-product Property Assessed Clean Energy (PACE) financing provider to a nationwide, multi-product home-improvement financing platform.
Lewis joined Renovate America in January. From 2012 to 2015 he was president and COO of Nationstar Mortgage, one of the largest mortgage servicers in the country. In that position, he grew the company's servicing platform to $400 billion from $30 billion and its mortgage origination portfolio to $25 billion from $1.8 billion while also building and managing Nationstar's relationship with the newly created industry regulator, the Consumer Financial Protection Bureau. Prior to this, he held C-suite and senior executive positions at Citi Mortgage, Fannie Mae, Resource Bancshares Mortgage Group and Nations Credit, among others. Lewis earned a bachelor's degree in business from Memphis State University.
Homeowners use PACE loans to finance energy-saving home improvements. They pay back the loans via a line item on their property tax bills.
Three years ago, Renovate America introduced an unsecured loan product called Benji.
"Our strategy has not changed and the path we are on is clear," Lewis said in a prepared statement. "We will increase our PACE market share in California while empowering homeowners and communities to save energy and water. We will grow into the largest PACE provider in Florida, expand our unsecured Benji product across the country, and offer a seamless experience to contractors and homeowners everywhere."