Balboa Thrift's New CEO Is Familiar With The Bank's Chosen Route: Car Loans
Thursday, September 20, 2018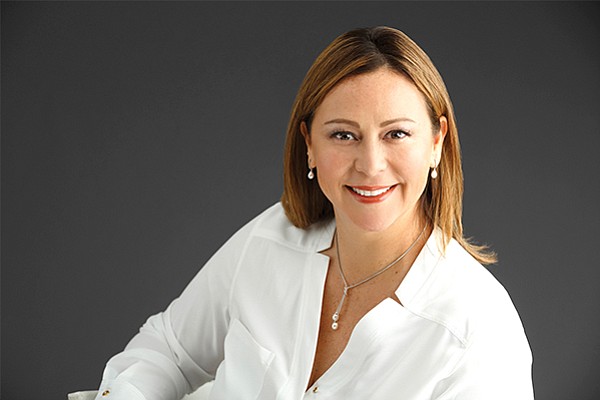 DEBBIE ESCOBEDO
Title: President and CEO, Balboa Thrift and Loan
Alma mater: Pacific Coast Banking School
Charitable and community work: Chula Vista Police Foundation
Bucket list: Scuba diving in new places, eventually traveling with her granddaughter (now 3 months old) and exposing her to arts and culture around the world
Debbie Escobedo is not your stereotypical bank president.
Then again, Balboa Thrift and Loan is not your textbook lender.
Escobedo took the top job at the Chula Vista financial institution on June 15. She is the first female Latina to lead the organization, which specializes in auto and commercial real estate financing. She replaced Ted Monzingo in the top job.
Fittingly, Escobedo is bilingual. Balboa serves a lot of clients who are most at ease speaking Spanish. It's a language overheard while walking through a room of customer service representatives.
There are "only a handful" of thrifts remaining after the savings and loan crisis of the 1980s, Escobedo said. As a thrift and loan, Balboa offers a slimmed-down set of services, including consumer savings but not checking. "We don't chase IRA products," said Escobedo, referring to individual retirement accounts.
Parent Company
Balboa, a subsidiary of Hafif Bancorp, had $284 million in assets at the end of the second quarter. It has 60 employees in its Chula Vista headquarters and 91 employees in total.
Escobedo oversees three far-flung Southern California branches, in the San Gabriel, Coachella and San Joaquin valleys. They are areas that the thrift's owners, notably attorney Herbert Hafif, saw as promising. Hafif has a law practice and owns property in the college town of Claremont, east of Los Angeles; it's also the location of a Balboa branch. Fresno, the newest branch, opened about 10 years ago. La Quinta is the other location.
The Experience
If anyone knows Balboa's business, it's Escobedo. She is completing her third decade with the company.
Monzingo hired her in 1990, when Balboa Thrift and Loan employed 11 people. Her first job was backup teller and receptionist. Since then she has rotated through every department in the business.
In 1990, the institution was at Broadway and H Street in Chula Vista. The pedestrian-friendly location made it a community hub, she recalled.
Today Balboa Thrift and Loan is tucked into a strip mall center in the eastern part of Chula Vista, next to a large gymnasium and a 16-plex Regal Cinemas. On a recent Friday, a long string of cars spilled out of the neighboring parking lot as their drivers waited their turns to get to the gas pumps at Costco.
Auto Loans
Some 75 percent of Balboa's business is auto loans, while 25 percent is commercial real estate loans. There is also a very small business offering boat loans.
"The car business is strong — and will continue to be strong," Escobedo said. "People will always need a car."
What's more, she said, people tend to make payments on their cars before their mortgage payments.
The company's main clients are car dealers, including those in National City, Mission Valley and Kearny Mesa.
BALBOA THRIFT AND LOAN
CEO: Debbie Escobedo
No. of local employees: 60
Investors: Herbert Hafif, Greg Hafif
Headquarters: Chula Vista
Year founded: 1981
Company description: Auto and commercial real estate lender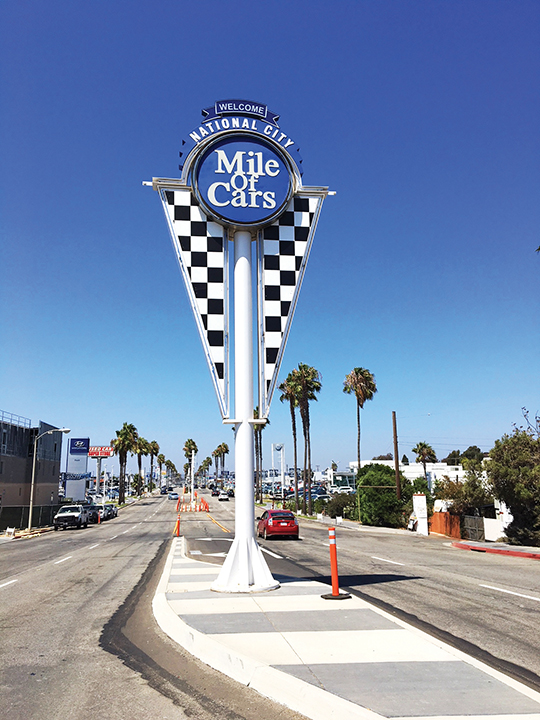 Subprime Loans
Balboa handles subprime loans for auto dealers, which are higher risk and carry higher interest rates. If a person consistently pays on time for 18 months, Escobedo said, Balboa will refinance the loan at a lower rate.
Higher-risk auto lending is an art, the CEO said. Other companies have attempted to get into the space but did not survive.
Though not a South Bay native, Escobedo is as close as one can come. She was born in Sacramento and came to the area with her family at age 2. She attended St. Michael Catholic School in Paradise Hills and graduated from South Bay's Marian Catholic High School (since closed). Escobedo completed the three-year graduate-level program at Pacific Coast Banking School, at the University of Washington in Bellevue. It was geared more toward typical banks than thrifts, but the experience was nonetheless worth it, she said.
Her community work includes being chairwoman of the Chula Vista Police Foundation.
Escobedo is a certified scuba diver who has explored the waters of Greece and Thailand as well as parts of Mexico such as Cancun, Cozumel and La Paz. She said she would like to go view a famous underwater installation of statues in Mexico, and Australia's Great Barrier Reef.
No Big Changes
Escobedo said she sees no large changes ahead at Balboa Thrift and Loan. She plans to continue to make good loans, maintain delinquency at acceptable levels (the average delinquency rate has been 2 percent over the last five years) and "provide the best service we can." There are no plans for new branches — at least not at the moment.
Organic growth, however, is always welcome.
READ MORE: J.P. Morgan Private Bank Finds Good Expansion Opportunity