Maravai LifeSciences Leases Sorrento Valley Building Space
Sunday, September 16, 2018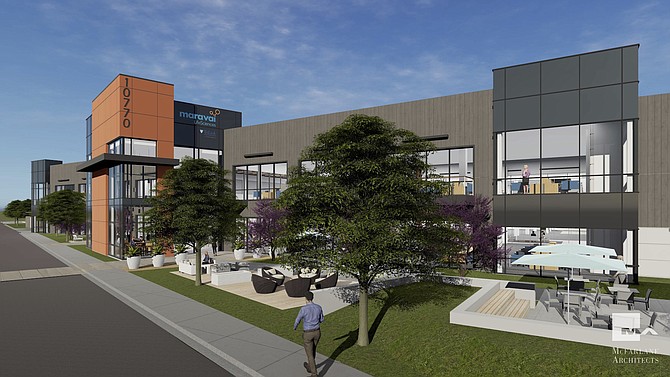 Maravai LifeSciences has leased 95,000 square feet of space in a new Sorrento Valley office building.
The company will relocate and expand its TriLink Bio Technologies operations in the 180,000 square-foot building owned by Bollert LeBeau and Singerman Real Estate at 10770 Wateridge Circle.
Maravai LifeSciences corporate headquarters will also relocate to the new building.
Terms of the lease were not disclosed.
TriLink will consolidate its San Diego operations into the new building, with plans to expand its existing staff from more than 150 to more than 350 research, commercial and manufacturing workers.
"This new facility and related investments we are making in the business position us well for the continuing growth we foresee," said TriLink COO Brian Neel. "We can now further scale up our chemistry and biological operations in a state-of-the-art facility and meet the demand for our products in the growing fields of gene editing and DNA/RNA therapeutics and diagnostics."
Tim Olson, Grant Schoneman and Chad Urie of JLL represented Bollert LeBeau and Singerman Real Estate.
Ted Jacobs, managing director of Cushman & Wakefield's Global Life Sciences Group, represented Maravai.
"San Diego is one of the top life science markets in the country, and Maravai's commitment to remain and expand their business here exemplifies the strong ongoing real estate demand and growth we continue to see from this sector," Jacobs said. "Worth noting is that because the market is so tight, once a tenant grows to over 50,000 square feet, existing building options for life sciences users are scarce, and most companies do not have the luxury to wait for a built-to-suit ground-up development."