Sorrento Mesa Center Sold For Undisclosed Price
Friday, September 14, 2018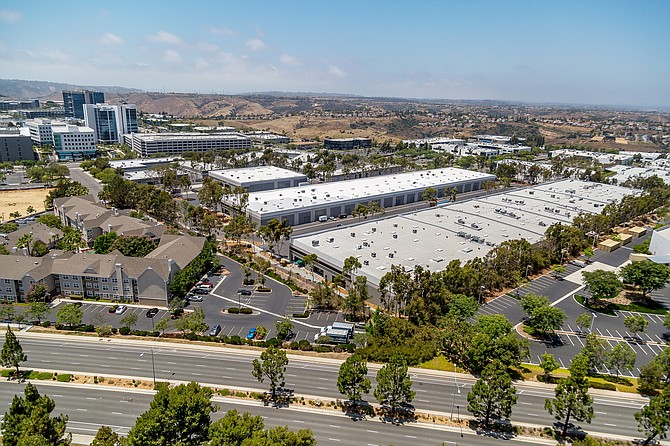 The three-building Mira Mesa Distribution Center in Sorrento Mesa has been sold for an undisclosed price by The Sickels Group to Sukut Real Properties of Orange County.
The 293,800 square-foot distribution center at 5960, Pacific Mesa Court and 5985 and 5995 Pacific Center Blvd. was developed in 1989.
Bryce Aberg, Jeff Chiate, Jeffrey Cole and Ed Hernandez with Cushman & Wakefield in San Diego and Orange County represented The Sickels Group. Dean Asaro and Brant Aberg of Cushman & Wakefield's San Diego offices were market advisors.
Jim Snyder of Lee & Associates' Newport Beach office represented Sukut Real Properties.
"Mira Mesa Distribution Center was a rare opportunity to acquire a sizable multi-tenant distribution project originally positioned in the innovative Sorrento Mesa submarket, which due to its strong industrial profile makes it one of the most desirable investment markets in Southern California," Bryce Aberg said. "While Sorrento Mesa is primarily well known for its high quality flex/R&D space, owners of distribution space benefit from the need of distributors to be close to the technology and communication companies in the area. This favorable location creates the opportunity for excellent synergy among businesses."