NORTH COUNTY AIMS FOR VIBRANT AND GROWING COWORKING CULTURE WHILE ADAPTING TO AREA'S LIMITATIONS
North County Aims for Vibrant And Growing Coworking Culture
Wednesday, September 12, 2018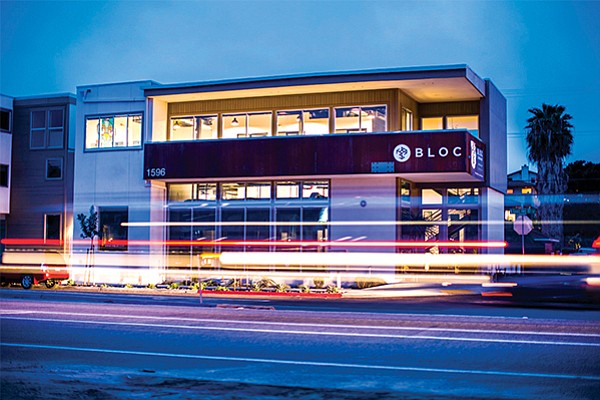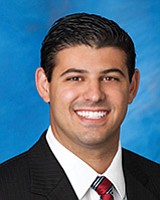 San Diego — When Brendan Foote and his colleagues at Bloc wanted to expand their coworking company, they went to Carlsbad.
"We all just have a lot of admiration for the creative community in North County and wanted to create spaces that foster entrepreneurial activities in North County," said Foote, whose company also has coworking spaces in Leucadia and Solana Beach.
"We loved (the) vibrancy of Carlsbad Village, access to surf, transit and emerging retail," Foote said. "We felt State Street had all the makings for a very interesting street and we knew Bloc would add to that growing dynamic."
Carlsbad has the second largest share of coworking space in San Diego County — 15 percent according to a report by the commercial real estate brokerage firm of Cushman & Wakefield.
Downtown San Diego has the most, accounting for 20 percent of the 1.2 million square feet of coworking spaces countywide.
Yet as a rule, coworking has been slower to take hold in North County than elsewhere, said Larry Cambra, a vice president in the Carlsbad office of the commercial real estate brokerage CBRE.
Part of the reason is that there are fewer big buildings that are easily converted to coworking spaces, and the population density that some coworking companies seek isn't there.
Smaller Spaces Take Foothold
"What we've seen is a lot of the smaller ones take a foothold in the coastal markets," Cambra said.
That would include Bloc, which Foote described as "kind of the boutique coastal brand" of coworking spaces that blends into the beach community with racks for storing surfboards.
"All of our spaces are about 5,000 square feet and we have about 65 to 75 members at each location," Foote said. "There is a significant lack of supply of large enough buildings in North County for bigger brands. A lot of these guys, their minimum floor space is 40,000 square feet. Good luck finding a 40,000 square-foot building in North County."
Downtown's Urban Advantage
Downtown San Diego was the first area to catch-on for coworking in part because of the amenities it offers just by virtue of being an urban location, Cambra said.
"You can go to that office and walk down the street and meet someone at a coffee shop," Cambra said.
Although slow, the growth of coworking in North County is inevitable, partly because of the changing workforce.
"It's kind of a different generation that's comfortable with not having a private office and a desk top (computer) and are more comfortable carrying their laptop around," Cambra said. "It's going to take a little more time in suburban North County. The concept is going to have to be a little bit different than what they offer in an urban environment."
Debra Rosen, president and CEO of North San Diego Business Chamber, agreed that coworking has been slow to catch-on in North County "but not sure why."
Some of it could have to do with the demographics of the region.
"In my opinion, the population up here is more families and many people have moved here to be closer to their employers located in the North San Diego area," Rosen wrote in an email. "Many employers in North San Diego have a large corporate presence, with their own buildings independently eliminating the need for the coworking spaces."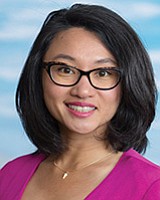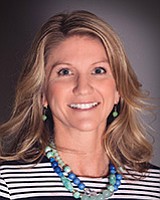 The Demographics
Like Rosen, Erik Bruvold, executive director of San Diego North Economic Development Council, said the make-up of North County's population is likely a factor.
"We skew a little older than the rest of the county. To the extent that these are set up to appeal to younger workers with beer on tap and everything else, it may not be as popular (in North County) as downtown and other areas," Bruvold said.
Still, Bruvold said coworking "is obviously an important trend," adding that, "There's clearly interest in seeing if that concept will work" in North County.
Creating Startup Friendly Culture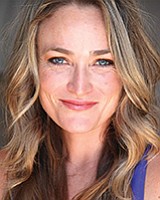 Sparking some of that interest is a group of business and civic leaders from cities along the state Route 78 corridor who formed what they call Innovate 78 and Startup 78 to encourage North County startup companies and entrepreneurs.
"As that group continues to meet and grow, these coworking operators are going to see that there's an additional market across North County for coworking," said Christie Marcella, economic development director for Carlsbad.
"Overall, we see a lot of momentum and we're excited," Marcella said.
Although North County coworking spaces so far have been clustered along the coast, inland North County in June got a new coworking space with the opening of Synergy Centre at 140 N. Escondido Blvd., in downtown Escondido.
"We're totally behind the concept," said Michelle Geller, Escondido economic development manager.
"We're at a tipping point right now," Geller said. "The folks that are venture capitalists and entrepreneurs, they may go downtown to San Diego for the resources, but a lot of them live up here. We're really trying to build on that and build the economic system up here."
Vista is adding a coworking space focusing on audio and video productions, and more companies are looking at the city, said Kevin Ham, Vista director of economic development.
SmartSpace also has a coworking space at 450 S. Melrose Drive near the North County Division of San Diego Superior Court.
"We see it as a very important area to put our focus and support," Ham said. "I've already had discussions with three other companies looking to establish coworking spaces."
San Marcos also has seen some interest, said Tess Sangster, the city's economic development manager, with a Union Cowork going in near California State University San Marcos.
Tapping the Coffee Shop Crowd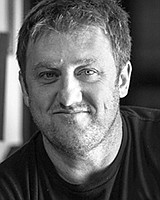 "There hasn't been a buzz in our city in the past, but we're trying to create that," said Sangster.
"Our strategy is, 'hey, we can create something up here so people don't have to drive as far," Sangster said.
As it is, Sangster said entrepreneurs working out of San Marcos coffee shops provide a ready market for coworking businesses.
That's what happened in the case of Union Cowork.
Union Cowork CEO Jamie Miller said he opened a coffee shop in San Marcos — Grit Coffee — about five months ago and noticed "there's a lot of people working" so he decided to expand his coworking business to San Marcos as well.
Union Cowork has other coworking spaces in San Diego County in Encinitas and the San Diego neighborhoods of North Park and East Village.
"We're targeting neighborhoods and we're targeting places where people will walk or bicycle to work and value that," Miller said.
Like Bloc, Union Cowork is relatively small, averaging 10,000 square feet to 20,000 square feet per location, Miller said.
For companies his size, Miller said North County is a good fit.
"We can find buildings that fit that niche," Miller said.