PROPERTY: SEEK BIG BUILDINGS AS CLIMATE FAVORS EXPANSION
Defense Cos. Go on Offense for Space Needs
Tuesday, September 11, 2018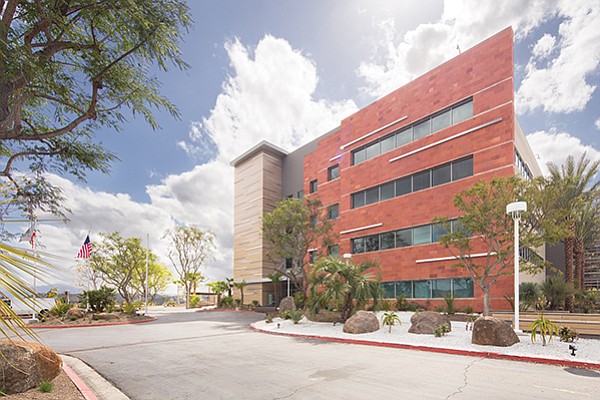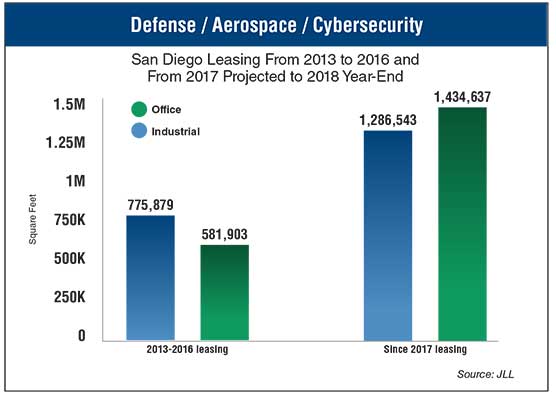 San Diego — Defense contractors have been scooping up space in San Diego County at a near record pace.
Much of the focus has been along the Interstate 15 corridor, which was already home to some of the city's bigger defense contractors.
"I'm not sure anybody saw this coming," said Ron Miller, senior vice president for occupier services with Colliers International in San Diego. "The last couple of years, it's just been on fire."
Historically, Kearny Mesa was a prime submarket for defense-related firms, but "a lot of these large defense contractors need big buildings and they've been moving in the areas that have big buildings. That's more along the I-15 between Scripps Ranch, Poway and Rancho Bernardo. That's kind of where a lot of the defense contractors have been gobbling up space," Miller said. "It's pretty much where they can find land and find the big buildings. They're not the type to take a small little suite."
The Square Footage
Including cybersecurity firms, defense contractors signed leases for nearly 1.3 million square feet of industrial space and more than 1.4 million square feet of office space since the beginning of 2017, according to JLL.
By comparison, defense and cybersecurity companies signed leases for about 776,000 square feet of industrial space and nearly 582,000 square feet of office space from 2013 through 2016, according to JLL's figures.
Excluding renewals, leases were signed for 592,856 square feet of industrial space and 420,560 square feet of office space during that same period.
Among the larger transactions over the past two years, according to Miller of Colliers International, Northrop Grumman leased about 600,000 square feet of space in the Rancho Bernardo vicinity, General Atomics leased about 525,000 square feet of space along the I-15 corridor including 154,000 square feet of space in the former Bridgepoint Education buildings in Sabre Springs, and more than 300,000 square feet of space in Poway.
'A Lot of Optimism'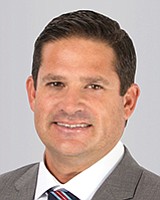 "It just seems like there's been a really strong momentum for growth in the industry," Miller said. "Part of it has to do with the present administration being more friendly toward defense contractors. I think there's a lot of optimism."
The catch for defense contractors wanting to expand is that the kind of big spaces they need are getting harder to find along the I-15 corridor, according to Miller and other brokers, prompting defense contractors to look elsewhere, with North County and South County getting more attention.
"They're having to look outside their core markets along I-15," said Bryce Aberg, executive director of Cushman & Wakefield in San Diego. "That's something we haven't seen in the past."
General Dynamics went south, leasing about 225,000 square feet of space in Otay Mesa, Miller said.
In North County, Viasat is building an 800,000 square-foot campus at Bressi Ranch in Carlsbad, of which 357,000 square feet will be finished by year's end, Miller said.
Where Defense Dollars Are Going
San Diego's largest defense companies ranked according to the amount of their contracts in 2018, as compiled by Cushman & Wakefield, are General Atomics at $2.6 billion, Northrop Grumman at nearly $1.6 billion, General Dynamics NASSCO at roughly $1 billion, and BAE Systems at $485 million.
General Atomics also was the largest workforce among San Diego defense contractors, pegged at more than 5,000 by Cushman & Wakefield.
Nationally, defense spending is on the rise. Congress recently authorized $717 billion in spending for the Defense and Energy departments in fiscal 2019, up from $700 billion the previous year, with San Diego expected to pick up a good chunk of it.
"San Diego is the second largest recipient of defense-related spending in the nation," Miller said.
In 2017, Aberg said, defense-related spending contributed $25.2 billion to the regional economy.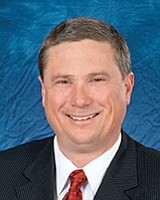 Recruiting Talent Considerations
Not only have defense contractors been expanding over the past two years, they're also being pickier about the space they lease or build.
"In years past, often-times defense firms would be looking for the most inexpensive alternatives," said Jay Alexander, managing director of JLL in San Diego. "In the competitive employment market we have now, many of the defense firms want to invest more in their spaces so they can recruit the talent."
For example, Alexander said TrellisWare Technologies — a communications technology company that works with the military — moved from an older building in Rancho Bernardo to the recently renovated Summit Pointe office building in Scripps Ranch.
"They realized it will make it easier for them to compete for high quality employees to be in a facility that offers a better environment," Alexander said. "Three, four or five years ago, defense firms didn't think that way."
Changes in Lease Terms
Defense firms also are more willing to sign longer term leases.
"Historically, before this last increase in activity, defense companies would often negotiate early termination rights, the ability to cancel leases. They wanted a lot of flexibility," Alexander said. "In general, the defense firms today in the transactions we're doing are much more confident. We don't have to give as many of the early cancellation and termination and flexibility clauses that we had to."
Looking ahead, commercial real estate brokers are cautiously optimistic.
"We're going to see continued push for defense-related companies expanding and coming into the San Diego market," said Aberg of Cushman & Wakefield.
Alexander said he has more transactions in the works, although he declined to name them.
"Right now, we still have tremendous demand from defense firms," Alexander said, adding that he expects demand to remain high through the rest of the year.
Beyond that, "I have no idea," Alexander said.
Staff writer Brad Graves contributed to this report.