SDBJ INSIDER: Qualcomm Has Many Chips in Intel CEO Search
Monday, September 10, 2018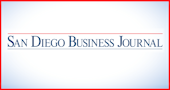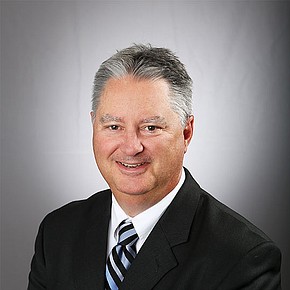 San Diego — At least four candidates in Intel's search for its next CEO have Qualcomm Inc. ties.
One of Santa Clara company's internal candidates is Murthy Renduchintala, who spent more than 11 years at Qualcomm in semiconductor operations before moving to Intel in November 2015.
Qualcomm President Cristiano Amon and recently departed Anand Chandrasekher have emerged on the short list, according to the tech news site The Information. Former COO Sanjay Jha, who departed Qualcomm in 2008 to become CEO of Motorola Mobility, has spent time with the Intel board, according to Bloomberg.
Amon is considered by many a rising star as he has moved the 5G initiative along ahead of schedule. He won the internal battle with Renduchintala to lead Qualcomm's chipset division.
Chandrasekher left Qualcomm in May; he spent 24 years at Intel before joining Qualcomm in 2012 in a marketing position before moving into a role to develop server and data center strategies. He departed as Qualcomm began paring back its non-core activities as part of the $1 billion in promised expense savings to fend off Broadcom's acquisition effort.
Intel is replacing Brian Krzanich, who resigned in June after it became public that he had a personal relationship with a subordinate. Intel has embarked on a $300 million diversity initiative, and multiple industry reports have noted pressure on the board to realize their vision by hiring a woman.
• • •
It's been almost five years since Qualcomm proactively changed its top management, promoting COO Steve Mollenkopf to CEO and moving Paul Jacobs into an executive chairman role as media reports surfaced that Mollenkopf was the top candidate to become Microsoft CEO. Given the turmoil since, and that stock price is at a similar level to five years ago while the Nasdaq composite has doubled in value, might the board do similar with Amon?
• • •
Greg Koch's quest to open a Stone Brewing Co. outpost in Germany is the subject of a 100-minute documentary that will soon be on the film festival circuit. Matt Sweetwood, a former San Diego State University student who now runs a film company in Germany, shadowed Koch throughout the two-year effort that culminated two years ago in the opening of the $25 million brewery in Berlin. Koch points out it is an independent film so he nor Stone had anything to do with the title, "The Beer Jesus of America," which is a bit much even by Stone's sometimes irreverent tone.
Editor-in-Chief Nels Jensen can be reached via njensen@sdbj.com