Startups Reporter's Notebook: UCSD Ranked 26 for Its Entrepreneurial Efforts
Sunday, September 9, 2018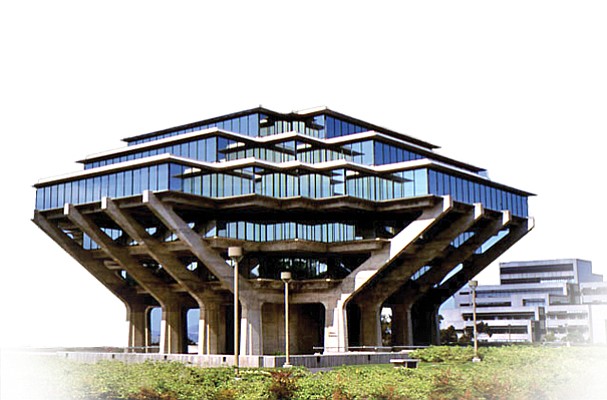 San Diego — UC San Diego has again landed at No. 26 on Pitchbook's annual list of the top 50 universities that are producing venture capital-backed entrepreneurs.
Pitchbook, a financial data and software company, analyzed data from the start of 2006 to compile the rankings. The company said UCSD's undergraduate program has produced 349 entrepreneurs who have founded 330 companies that have collectively raised $5.73 billion in capital.
The ranking for UCSD, the only San Diego school to make the top 50 list, was unchanged from 2017.
Stanford University, with 1,178 entrepreneurs founding more than 1,000 companies and raising about $28 billion in capital, again topped the list.
"Tapping networks remains perhaps the most trusted recourse to finding not only the right people with whom to launch a new venture, but also the right providers of needed capital," Pitchbook wrote in an introduction to the findings. "And thanks to demographics, biases and more, the people you went to university or graduate programs with remain a key component in your network."
Brand Management Co. Raises $10.5M
Soci Inc., which manages brands' online presence and social media, recently closed its second round of funding.
The company raised $10.5 million, which it said will contribute to continued exponential growth in the next few years.
Existing investor Vertical Venture Partners led the Series B round. The Silicon Valley firm invests in enterprise technology startups that target a vertical market.
Grayhawk Capital and Tallwave Capital, both based in Arizona, and Texas-based Blossom Street Ventures also participated.
Soci said it has more than 250 clients with more than 50,000 business locations collectively. The startup helps companies to scale brands' presence across local pages on popular social media sites.
"We will be doubling our resources across these teams as we continue to execute on our vision of delivering a complete set of strategic tools that a multilocation brand needs to reach and manage its local customers, while attracting and engaging new ones," Afif Khoury, Soci's CEO, said in an Aug. 29 statement.
The company, founded in 2012, today employs more than 80 people, including about 50 in San Diego.
Earlier this year Soci hired Monica Ho as its chief marketing officer.
Soci raised its first round of venture funding in 2017, an $8.5 million financing led by Vertical Venture and Grayhawk.
Funding Round Brings Puls $50M More
Puls Technologies Inc., a startup founded in San Diego in 2015 by Itai Hirsch and Eyal Ronen, recently raised $50 million, its third round of funding.
The software company developed a platform to match technicians with consumers that need help with electronic devices and appliances. Puls, now based in San Francisco, also has offices in San Diego and Tel Aviv.
The round was led by Temasek with participation from Sequoia Capital, Red Dot Capital Partners, Samsung NEXT and Viola Ventures, all current investors. The round also included investments from Hanaco Venture Capital and Hamilton Lane.
Last year Puls raised a $25 million Series B round.