SDBJ INSIDER: Comic-Con Plants More Local Roots, And Wins Suit
Monday, September 3, 2018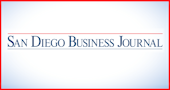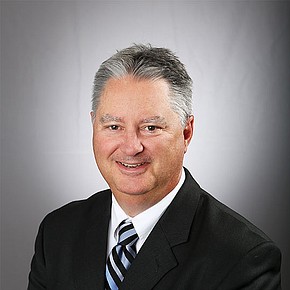 San Diego — A key argument to expand the San Diego Convention Center is to ensure it remains the long-term home of Comic-Con International. Comic-Con is signed through 2021, though it has had to cap attendance at about 130,000 since 2006. The event organizers, a company named San Diego Comic Convention, has not been shy about their desire for contiguous expansion of the convention center and suggested the event could be hosted elsewhere. Meanwhile, they continue to plant roots here. They aim to raise $25 million to open Comic-Con Museum in Balboa Park by late 2020 or 2021, and this summer they paid $15 million to acquire a 29,000 square foot office in Little Italy from International Education Management.
• • •
IEM turned a nice profit on the Little Italy property, which was built in 1972. IEM bought it in November 2014 for $6.35 million, according to CoStar data.

• • •
This weekend will be the last time a group in Salt Lake City can refer to its annual pop culture convention as "formerly known as Salt Lake Comic Con." It is part of penalties imposed following a jury verdict in a trademark infringement case won by San Diego Comic Convention. The ruling by U.S. District Judge Anthony Battaglia included $20,000 in damages to San Diego Comic Convention and another $3.9 million in legal and expert fees. San Diego Comic Convention rightfully takes its trademark issues seriously, and it does have licensing agreements with conventions in Boston, Montreal and others. How important is it for the local Comic-Con to remain among the largest? A group in 2006 started New York Comic Con, held every October. This fall it is expected to crack the 200,000 mark in attendance. It may be the next trademark case for San Diego Comic Convention.
• • •
Randy Bogle and CBRE Executive Managing Director John Frager were among my classmates in the LEAD San Diego Influence program in 2016. It turns out Bogle was Frager's commanding officer in the Navy from 1983-84, first here and then in Guam with a new squadron of forward-deployed helicopters. Frager recalls how Bogle regularly gave him check-flights with many "compounding emergencies," which sometimes resulted in failure and often followed by laughter over a beer. Frager says those tough flight lessons came in handy when he was flying at night in the Indian Ocean, and Bogle's classic leadership skills left an impression on his young lieutenants.
Editor-in-Chief Nels Jensen can be reached via njensen@sdbj.com