SDBJ INSIDER: Movers, Shakers Find New Homes In Del Mar Heights
Wednesday, October 31, 2018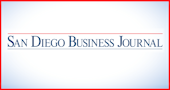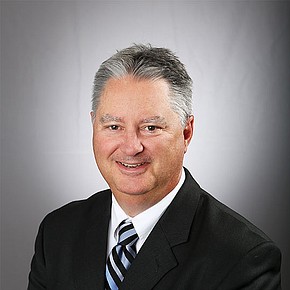 Dowling & Yahnke Wealth Management is a great local success story, having grown over its 28 years to more than 1,000 clients and more than $3.5 billion in assets under management. It is consistently recognized among the nation's top registered investment advisors.
But no one in the professional services sector is immune from office space challenges, which this past weekend resulted in the firm's fifth move. Co-founder Dale Yahnke swears it will be his last. The firm's first office was in UTC, followed by a location in Carmel Valley and for the past 14 years they have had two locations in the same building in Del Mar Heights. But he is staying close by. Dowling & Yahnke has moved directly across El Camino Real to the Paseo Del Mar office complex, minus a few file cabinets and a whole lot of clutter.
• • •
Yahnke noted that as soon as the ink was dry on the new lease, the Irvine Co. bought the three buildings in the 235,000 square-foot Paseo Del Mar. The Irvine Co., the largest Class A office landlord downtown and in UTC, has in the past 13 months gone from no presence in the Del Mar Heights submarket to owning seven buildings. Considering there are only 73 office buildings in the submarket, that's a pretty quick ramp up. Kilroy Realty Corp. has the largest share of square footage at about 30 percent of the submarket.
• • •
What saturation? Among the findings of the 2018 San Diego Craft Beer Economic Impact Report is that local independent brewers increased production from 2016 to 2017 by 22 percent to 1.1 million barrels. Much of that growth was from distribution beyond San Diego County. The economic impact report was compiled by the Cal State University San Marcos Office of Business Research and Analysis.
• • •
The number of craft beer pubs and tasting rooms is up only slightly over the past year, and the failure rate of brewers is rising, but the growth remains robust. That comes as no surprise to the brewers themselves — the SDBJ and CSUSM have produced a Craft Beer Confidence Index for the past three years, and in each survey more than 90 percent of the brewer responses indicated they would be increasing production. Results on the latest survey will be out later this fall; perhaps confidence will be ebbing a bit.
• • •
Another crazy beer stat: Local independent brewers in 2017 donated $4.9 million worth of beer to charitable causes.
Editor-in-Chief Nels Jensen can be reached via njensen@sdbj.com