Northrop's Q3 Aerospace Sales Up 5% to $3.28B
Sunday, October 28, 2018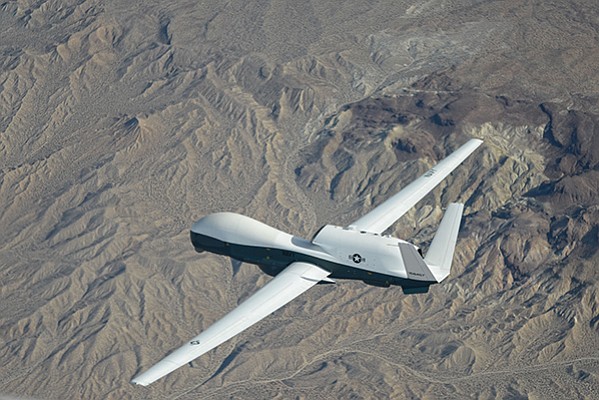 Northrop Grumman Corp. is seeing growth in its Triton unmanned aircraft program.
The Virginia-based defense contracting giant reported higher sales volume on Triton, partially offset by lower sales volume on the aircraft's cousin, Global Hawk, during the company's third quarter.
That note was part of the company's earnings announcement released Oct. 24. Northrop Grumman (NYSE: NOC) did not include financial details on the two autonomous aircraft programs. Rancho Bernardo is home base for both the Triton and Global Hawk programs.
Third-quarter sales for Northrop Grumman's aerospace systems business increased 5 percent over the third quarter of last year to $3.28 billion. The figure covers the defense contractor's autonomous aircraft programs as well as manned aircraft.
Triton is a U.S. Navy aircraft for intelligence, surveillance and reconnaissance. Its sensor package is designed for missions over the ocean. The U.S. Navy plans to buy 68 Triton aircraft, which can fly as high as 10 miles and stay aloft for more than 24 hours. This summer, Northrop Grumman announced it would sell Tritons to Australia.
Global Hawk performs similar intelligence, surveillance and reconnaissance functions for the U.S. Air Force. It was originally developed by Teledyne Ryan, which Northrop Grumman acquired in 1999.