TECH: SEISMIC'S BUY ADVANCES ITS POSITION, BRINGS NEW TALENT
Co. Saw Opportunity in Struggling Competitor
Tuesday, October 23, 2018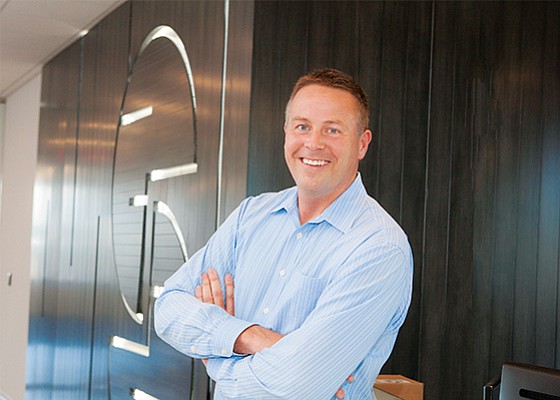 Seismic CEO Doug Winter had never planned to acquire his main competitor. The sales-enablement software company had just hit its stride, nearly doubling its revenue last year, and Winter didn't want a distraction.
"We were not going out looking to buy somebody, but this opportunity presented itself," he said.
That opportunity took the form of Savo Group, a legacy competitor that had been in the business since 1999. Savo was "the big fish," the company that first established sales-enablement software, while Winter bootstrapped Seismic out of a basement in Encinitas in 2010.
Since then, the tables had turned. Competitors began to eat into Savo's customer base and the company turned over many of its executives.
Deciding to Buy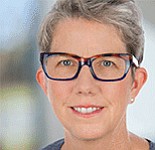 "For various reasons, they stopped investing in their technology and improving their product, they changed leadership teams and kind of lost their way," Winter said.
The deal closed in May. Terms were not disclosed. At first, it caught observers off-guard. Why would Seismic, a fast-growing company, want to buy a struggling, legacy competitor?
"I was somewhat surprised," said Mary Shea, a principal analyst with Forrester Research. "But it does make sense with the pace of growth Seismic is going through."
The acquisition brought Seismic big customers such as Stryker Corp. and Canon Europe. In total, it brought Seismic 200 potential new customers and 75 additional employees across Savo's offices in Chicago, Raleigh and London.
"As we started to look, we realized we have moved some of their customers over onto our platform. It became an opportunity to acquire some great customers and jump the company ahead a year in terms of the growth," Winter said. "When the price was right, we decided to go forward."
The deal also brought Seismic much-needed talent in a relatively new space. Winter said the combined company quickly grew to 500 employees, including 140 in the San Diego area. Last year, the company had 55 local employees.
"When you have a business that's growing really fast in a new space, how do you find people with experience?" Winter said. "Here, we had a chance to get 70 of them all at once."
Meeting the Milestones
Since the acquisition, Seismic is on track to hit its planned growth milestones for the end of the year, reaching $90 million in annual recurring revenue, up 109 percent year-over year.
So far, Shea said, the deal appears to have been a success. But it will still present a few challenges; Seismic will have to migrate over Savo's customers without a hitch, and in some cases, resell them on the company.
"It's going to open up significant global channels for them and large customers all over the world," Shea said. "I will look for Seismic to continue on its pretty aggressive trajectory, hopefully without any distractions from integrating this new workforce into the mix."
Shea expects the combined company will still have plenty of room for growth, as just half of business-to-business marketing companies nationally have sales enablement automation software, which gives sales teams the information and tools they need to close a deal. Winter chalked up the opportunity to the classic technology adoption curve: now that the early adopters have it, more companies and bigger companies are budgeting for it.
Raising $75M
"It's becoming a must-have as opposed to a nice-to-have," he said. "Our business is really taking off."
To date, Seismic has raised $75 million from private equity firms JMI Equity and General Atlantic, as well as early-stage venture capital firm Jackson Square Ventures. Winter said the company continues to hire at a rapid pace. For now, he's focused on staying the course, saying "the next couple of years are really about execution."
"We really have come a long, long way. I'm pretty excited about where we're going from here," he said. "I'd love for Seismic to be one of the reasons San Diego becomes much more known for software."