GA Takes on Lithium-Ion Battery Deal
Monday, October 22, 2018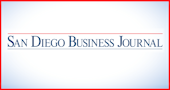 General Atomics said it received a contract from the U.S. Special Operations Command to deliver prototype lithium-ion battery systems for manned submersibles. Financial terms of the deal were not disclosed.
General Atomics' Electromagnetic Systems division announced the win on Oct. 22.
The company is supplying what it calls LiFT, or lithium-ion fault-tolerant battery systems.
Separately, GA-EMS has delivered prototype LiFT battery systems for the Defense Department's small, portable semiautonomous hydrographic reconnaissance vehicle and for the special operations command's new dry undersea mobility platform.
San Diego-based General Atomics is privately held.