Stratify Genomics Uses Series A to Launch Prostate Cancer Screening Tool
Sunday, October 21, 2018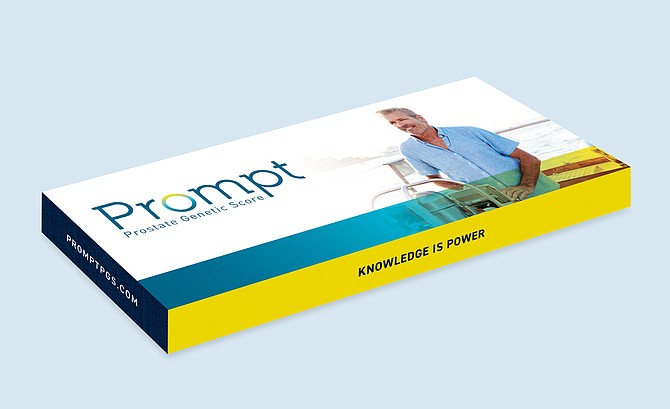 After closing a $1.2 million series A round in June, San Diego-based Stratify Genomics Inc. launched its first product, Prompt, a cancer screening tool. The cheek-swab test is designed to evaluate men's genetic predisposition to prostate cancer, identifying those at a higher risk who might want to undergo additional testing.
The idea for the company stemmed from struggles with the most common type of screening, prostate-specific antigen (PSA) testing. The test fell out of favor, as a recent study by the U.S. Preventive Services Task Force showed up to half of the time, men who underwent the screening may have been over-diagnosed. On the other hand, recommendations to decrease screening have led to an uptick in metastatic prostate cancer.

"It's terrifying. This is why I joined the company," said CEO Martyn Gross. "Hopefully we can change the way screening and treatment is done in the next five years."
Gross was hired to lead the company about a year ago, after founding medtech startup Clarify Medical. The company currently has seven employees.
The company has strong ties to San Diego's medical community; the company's co-founder and chief medical officer, Karim Kader, is also director of urologic oncology at the University of California, San Diego. Its board includes PvP Biologics CEO Adam Simpson and Mainstay Medical International CFO Matt Onaitis.
"We're founded and funded by urologists. There's a very high adoption rate," Gross said.
The company launched its test in September at the UC San Diego Health System and Genesis Healthcare Partners. Gross plans to expand the test to more urology clinics and academic medical centers in the short term, and seek insurance reimbursement for the test. The company is also seeking additional strategic partners.