With Trade Path Cleared, Cos. Partner for Otay Industrial Park
Thursday, October 18, 2018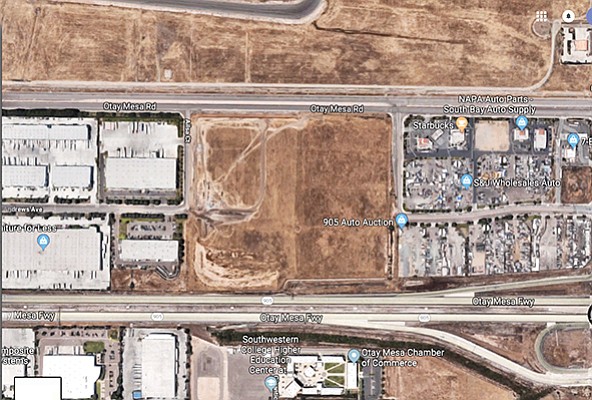 Intense demand for industrial property has drawn the return of a player to the South County industrial market — Majestic Realty Co.
Headquartered in Los Angeles, Majestic has partnered with Sunroad Enterprises of San Diego in the development of an Otay Mesa industrial park of three buildings with a total of 227,000 square feet.
"We've had our pulse on that corner of the market for quite some time," said Tom Simmons, Majestic director of acquisition and development.
The company left the South County submarket about 15 years ago after selling a building on Airway Road that it built in the 1990s for Hitachi, Simmons said.
Majestic planned on re-entering the South County market in 2016 when it acquired a 30-acre parcel on Airway Road that the U.S. government was using as a storage area for seized vehicles.
"We had plans for redevelopment of the property," he said, but the government wanted to keep using it, so Majestic renewed the lease this year.
"If we couldn't build on that, we wanted to seek out additional industrial development opportunities," Simmons said.
Along came Sunroad, which was looking to develop property it's owned in Otay Mesa for 20 years, said Sunroad President Dan Feldman.
"We've done a lot of things but we've never done industrial," he said, so it made sense to partner with Majestic, which has developed industrial projects across the country.
Sunroad has developed several non-industrial projects, including the Spectrum apartment complexes and the Sunroad Centrum offices in Kearny Mesa, the Sunroad Corporate Center offices in University City, Sunroad Financial Plaza in Rancho Bernardo, Sunroad Marina on Harbor Island and Maderas Golf Club in Poway.
The company also owns car dealerships in Kearny Mesa, Chula Vista, and El Cajon.
The new project, called Majestic Sunroad Center, is on a 16-acre site at the southwest corner of Otay Mesa Road and Otay Mesa Center Road.
"It's right on the 905, one of the few industrial buildings in all of Otay Mesa that's going to have true freeway frontage," Feldman said.
The first building should be finished in about a year, he said, adding the timing on the other two will depend on demand.
"We can deliver all three buildings at the same time," Feldman said. "We have a little bit of flexibility."
The project is expected to cost more than $30 million.
Otay Mesa is ripe for development of a project like Majestic Sunroad Center, according to some brokers.
"Every building on the market that's under construction has been preleased," said Rob Hixson, a CBRE vice president. "We've never seen that before."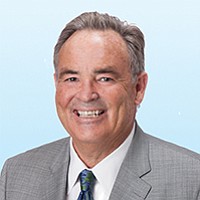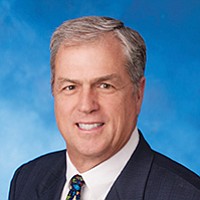 Chris Holder, a senior vice president of Colliers International in San Diego, said the recently signed trade deal among the U.S., Mexico and Canada also has given investors a renewed sense of confidence in the border region.
"On both sides of the border, there's quite a bit of optimism for a new spurt of growth," Holder said. "As far as we can tell, going over the small print, it really looks good for Mexico and the U.S. Basically, we remove any uncertainty."
A scarcity of land in Central County, which Holder said had a vacancy rate of 3.9 percent in the third quarter, also has given a boost to Otay Mesa.
"There's just no space central, so everything central is headed to Otay," Hixson said.
Even there, the market for industrial property is tight, with a vacancy rate of 5.6 percent.
"There's some older space that's still around. All the new stuff is gone," Hixson said. "The market is really strong right now, the strongest I've ever seen it in my 33 years."